Endpoint Detection & Response (EDR) , Endpoint Protection Platforms (EPP) , Endpoint Security
Cybereason Lays Off 10% of Staff Months After Raising $325M
With the IPO Market Closed, Cybereason Must Prioritize Profitability Over Growth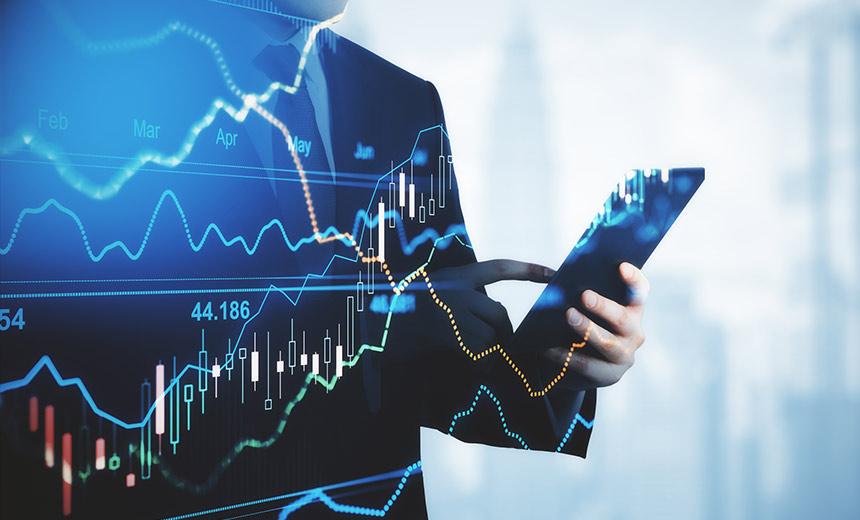 Late-stage security startup Cybereason has laid off 10% of its employees in response to deteriorating market conditions less than a year after raising $325 million.
See Also: Live Webinar | Cutting Through the Hype: What Software Companies Really Need from ASPM
"This was an extremely difficult decision," a Cybereason spokesperson tells Information Security Media Group in an email. "As the bullish tech market conditions have turned and the tech IPO market has essentially closed, companies like us must now exercise more strict financial discipline and prioritize profitability over top-line growth."
News of layoffs at the Boston-based endpoint security vendor was first reported Wednesday afternoon by Israeli publications Calcalist and Globes, which both said roughly 100 employees had been let go. Several dozen of the laid-off employees are based in Israel, and the rest work out of the United States and Europe. Cybereason declined to comment on the number of people laid off or where they were based (see: Lacework Announces Layoffs 6 Months After Raising $1.3B).
'Going Into Austerity Mode'
Some of the departments affected by the layoffs include corporate communications and the Office of the Chief Security Officer, a source familiar with the situation tells ISMG. The layoffs come four months after Bloomberg reported that Cybereason had confidentially filed for a U.S. initial public offering that could value the company at more than $5 billion.
"I think they over-hired in an aggressive growth phase racing to IPO but weren't ready for the launch window," the source tells ISMG. "Now the market is trending in the wrong direction, and they have to buckle down and wait for another opportunity, so they're playing defense and going into austerity mode."
Not a single security company has gone public in 2022, a far cry from 2021, when KnowBe4, SentinelOne and ForgeRock all completed IPOs and Appgate and IronNet went public via special purpose acquisition companies. These companies have fared particularly poorly in the economic slowdown, with their stock prices plunging by 22%, 51%, 24%, 58% and 21%, respectively, over the past six months.
Cybereason employed some 1,500 people across more than 50 countries before the current round of layoffs, Calcalist and Globes reported. Co-founder and CEO Lior Div told Forbes in November that the company then employed 1,100 people and expected to end 2022 with 2,000 employees, quadrupling Cybereason's 500-person headcount prior to the start of the COVID-19 pandemic in spring 2020.
The company in July closed a $275 million Series F funding round led by former U.S. Treasury Secretary Steve Mnuchin's private equity firm and notched a valuation of $3.3 billion, according to Pitchbook. Then in October, Cybereason extended its Series F round with a $50 million investment from Google Cloud, VentureBeat and others reported.
Div told Forbes in November that Cybereason had $120 million in annual recurring revenue and was experiencing 200% growth in the U.S., which accounted for 50% of the company's market. Cybereason had 35% of its market share in Japan, Div said at the time. The company has long been backed by Japanese conglomerate SoftBank, which led the company's financing rounds in 2015, 2017 and 2019.
"Our market traction remains strong as we continue to build a company that matters with long-term objectives in mind and plans for a tremendous outcome when the markets - and we - are ready," the Cybereason spokesperson tells ISMG.
The Casualties Pile Up
Cybereason is the second late-stage security startup to publicly disclose layoffs in as many weeks. Lacework announced just last week that it had laid off 20% of its employees to strengthen its balance sheet. The layoffs came only six months after the San Jose, California-based cloud security vendor had raised $1.3 billion on an $8.3 billion valuation.
"We have adjusted our plan to increase our cash runway through to profitability and significantly strengthened our balance sheet so we can be more opportunistic around investment opportunities and weather uncertainty in the macro environment," Lacework co-CEOs David Hatfield and Jay Parikh wrote in an email to employees.
Like Cybereason, Lacework had been expected to go public this year before the amassing macroeconomic storm clouds made that a non-starter. Late-stage vendors want to make their cash on hand last longer as financial backers grow more cautious with their money, angel investor and SentinelOne and CyCognito board member Dan Scheinman told ISMG last month.
"The IPO market tends to be either feast or famine. And currently, it looks to be more famine," Scheinman told ISMG. "There is less capital chasing the late-stage companies. There's a lot of pressure on valuations and capital for late-stage companies." Across the entire market, IPOs are down 80% as compared with this point a year ago, Renaissance Capital found last month, The New York Times reported.
Prior to Lacework, there hadn't been any cybersecurity layoffs that generated buzz since March 2021. Forcepoint, Mimecast and McAfee all carried out layoffs in first quarter of 2021, Sophos executed layoffs in June 2020, and Symantec cut 240 jobs in September 2019.