Cyberwarfare / Nation-State Attacks , Fraud Management & Cybercrime
Cyber Events Disrupt Polish, Slovakian Parliament IT Systems
Poland Senate Alleges Russian Connection to DDoS Attack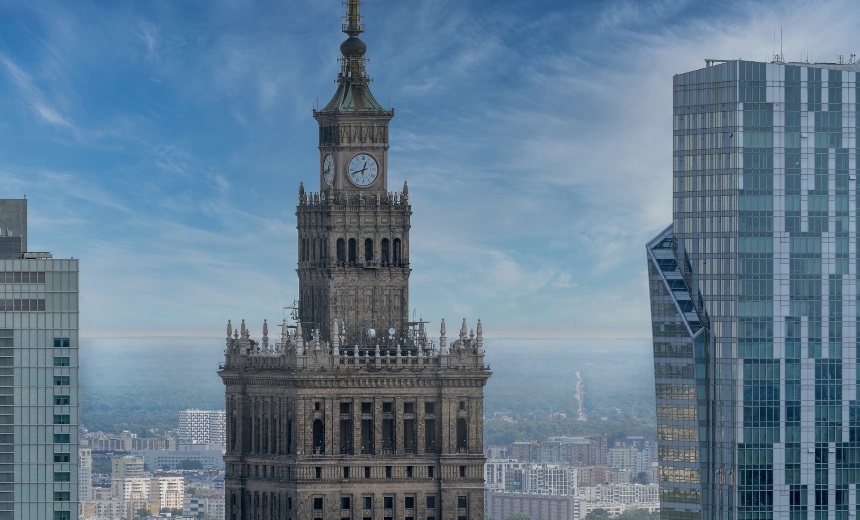 Parliamentary IT systems in two Eastern European capitals were disrupted Thursday by apparent cyberattacks.
See Also: Fog of War | How the Ukraine Conflict Transformed the Cyber Threat Landscape
A distributed denial-of-service attack with connections to Russia briefly disabled the Polish Senate website on Thursday while the speaker of Slovakia's Parliament postponed voting after announcing that internal IT systems were not working.
The attack on the Polish Senate website came a day after the chamber unanimously voted to recognize Russia as a "terrorist regime" following Moscow's invasion of Ukraine. "Russian invaders have been terrorizing the populations of Ukrainian cities by shelling civilian targets: kindergartens, schools, theaters and residential estates," reads the official English translation of the resolution.
"The attack was multidirectional, including from inside the Russian Federation," the Polish Senate said in a statement reported by the Polish Press Agency.
A hacker group calling itself the Cyber Army of Russia on early Thursday called for an attack on the Polish website through its Telegram channel. It later posted news coverage of the attack.
"I do not know whether this is the result of yesterday's resolution or just a coincidence, but a strong hacking attack on our servers has been going on for about 40 minutes," Speaker Tomasz Grodzki told the chamber on Thursday, reported Reuters. As of publication, the Polish Senate website is accessible via Polish and other European IP addresses.
Cyber Incident in Slovakia
"There is a signal coming from some point which jams our systems, computers, we cannot even serve the lawmakers in our cafeteria," speaker of the Slovakian National Council Boris Kollár told reporters in a televised briefing, reported Reuters.
"We were about to vote when the head of our administrative department informed us there has been a cyberattack on the IT system of the Parliament," Gábor Grendel, deputy speaker of the Slovakian Parliament, told the Agence France-Presse.
In an update on Friday, Kollár said the issue has been resolved, but it caused the affected systems to fail, adding that their replacement will likely cost 20 million euros, TV station Markíza reported. He also added that all parliamentary sessions will be postponed until Nov. 8.