Cuomo v. ClearingHouse: Only the Beginning - Lauren Saunders, National Consumer Law Center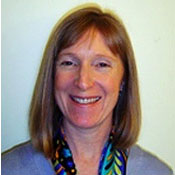 Has the pendulum finally swung back to protect consumers and their rights in the financial services industry? Consumer protection advocacy lawyer Lauren Saunders from the National Consumer Law Center in Washington D.C. shares her insights on the recent Supreme Court decision, Cuomo v. ClearingHouse. This decision will allow states to enforce fair-lending laws and other consumer protection measures against the nation's biggest banks.

Listen to this podcast as Saunders describes:

What does this mean for the national banks;

How will this affect banks when it comes to fair lending laws and state enforcement and what are its shortcomings;

Why the swing back toward consumer protection means the real debate begins in Washington

Saunders is the Managing Attorney of the National Consumer Law Center's Washington, DC, office, where she handles legislative, administrative and other advocacy efforts in the financial services area. She previously directed the Federal Rights Project of the National Senior Citizens Law Center; was Deputy Director of Litigation at Bet Tzedek Legal Services in Los Angeles; and was an associate at the public interest firm Hall & Phillips. She graduated magna cum laude from Harvard Law School where she was an Executive Editor of the Harvard Law Review, and holds a Masters in Public Policy from Harvard's Kennedy School of Government and a B.A., Phi Beta Kappa, from Stanford University.

LINDA McGLASSON: Hello, I'm Linda McGlasson, Managing Editor of BankInfoSecurity.com and CUInfoSecurity.com. Today's Information Security Media Group Podcast is with attorney Lauren Saunders. She is Managing Attorney of the Washington Office of the National Consumer Law Center, a non-profit advocacy law firm for consumers. Welcome Lauren.

LAUREN SAUNDERS: Hi Linda, it's good to be here.

McGLASSON: The recent Supreme Court decision Cuomo v. Clearing House will allow states to enforce fair lending laws and other consumer protection measures against the nation's biggest banks. Lauren, what will this mean for national banks?

SAUNDERS: The decision is somewhat equivocal. On the one hand this is the first decision by the Supreme Court in a long time that has reigned in the practice of banking agencies to wipe out state consumer protection. It clearly says states that are levying laws that admittedly the banks need to comply with can be enforced. It is amazing that the OCC, a banking agency, actually took the position that even though banks had to comply with state fair lending laws, the states could do nothing about it when they violated them. This is an important decision that put some limits on the ability of banks to ignore state laws.

In the fair lending context, it will add real teeth to some of the egregious practices we have seen over the last several years, in particular where a number of minority communities were really targeted for some pretty abusive targeted lending.

McGLASSON: How will this affect banks when it comes to predatory lending laws and state enforcement?

SAUNDERS: Enforcement of fair lending laws, not necessarily predatory lending laws. The distinction is this. The fair lending laws at issue in this case, the ones that said you cannot discriminate in your lending practices, everybody agreed were valid state laws that the banks needed to comply with. The question was whether states could enforce them and the Supreme Court said yes they can enforce them, although they cannot seek information through subpoenas ahead of time. So there is that problem with the enforcement of these laws.

However, there is another class of consumer protection laws aimed more generally at predatory lending practices, at all of the different tricks, traps and abuses that led us to this financial crisis. That whole set of state laws is still preemptive, which is to say that the banking agencies have said national banks don't need to comply with them and because there are no strong federal laws in their place the banks still have fairly free reign to engage in abusive lending practices outside of the discrimination concept.

The Supreme Court takes one little step in the direction of making sure that state consumer protection laws are in place and can protect individuals, but we need to go much further. In fact, the Obama Regulatory Reform Plan states clearly that banks, like every other type of institution, ought to comply with state consumer protection laws.

McGLASSON: What is your expectation of how far reaching this ruling will be?

SAUNDERS: I don't think this ruling is particularly far reaching. I think it does send a signal that there are limits to the preemption of state laws. It clearly sends a signal that the banking agencies in the last several years overstepped their bounds in aggressively protecting the banks from state consumer protection laws.

The real action is going to be in Congress. Just yesterday a bill was introduced in the House by Congressman Frank who is the Chair of the Financial Services Committee, basically putting in place President Obama's plan to create a new consumer protection agency. This would take away from the banking agencies the consumer protection function, which has led us over the past years to an anti-consumer protection function.

McGLASSON: Will the new consumer financial protection agency also help change bad behavior by financial institutions?

SAUNDERS: That is the goal of it, yes. It is to more proactively look at the effect of practices on individuals and try to prevent some of the really abusive predatory lending practices that have led us into this crisis. This new agency will be both issuing its own rules about what are appropriate lending practices and it will allow states to go further because not everything can happen in Washington. It is much more important for abusive practices to be felt early on the ground before they spread and become a national problem.

McGLASSON: Some have described banks' lending practices as a black box. Will this ruling aid in making their practices more transparent?

SAUNDERS: The Supreme Court ruling does not go very far in helping transparency in lending practices. The significant impediment in this ruling is that it does not allow states to gather information from banks to try and find out whether they are violating state fair lending laws. If a violation is clear on its face, they can enforce it but they can't do the more appropriate and prudent step of seeking information about how the lending practices work, who is being targeted and what terms are being offered to different consumers. Without that information you really can't come up with a determination of whether a practice is discriminatory or not. President Obama's proposal for this new consumer protection agency will help both with information to decide whether practices are abusive as well as transparency.

This new agency will have the ability to look inside financial institutions to examine them and figure out what is going on. It doesn't merely have the tool of using the lawsuit or the real stick of enforcement. It can seek information and it can examine the books, loans and data of the banks and the other institutions that it will be regulating.

It allows this agency to do the more collegial, supervisory regulation that the banking agencies have traditionally done, as well as the more aggressive enforcement actions when there are clear violations that need to be addressed.

McGLASSON: Lauren, one final question. What do you foresee as the regulatory atmosphere on a federal and state level when it comes to consumer protection?

SAUNDERS: We are going to have a real debate. The pendulum has started to swing back in the other direction. For years the talk in Washington was all about deregulation and the bills introduced in Congress were all about regulatory relief. I think they realized that we went way too far and that there is an appropriate role for rules to protect consumers and without them people can really be abused.

On the other hand, the financial industry is very well financed and has an enormous lobbying effort that is gearing up to oppose this new consumer financial protection agency and to oppose reform. Those who benefited from the status quo and still don't seem to have learned the lesson of the financial crisis are mounting an enormous effort to stop reform. We are going to have a real debate in Washington about what direction this country goes in over the next several years.

McGLASSON: Thanks Lauren for your excellent insights today. Until later, I'm Linda McGlasson for Information Security Media Group.