Cryptocurrency Fraud , Cybercrime , Fraud Management & Cybercrime
Crypto Exchange Founder Charged With Enabling Illegal Funds
Bitzlato Facilitated $700M in Darknet Purchases on Shuttered Hydra Marketplace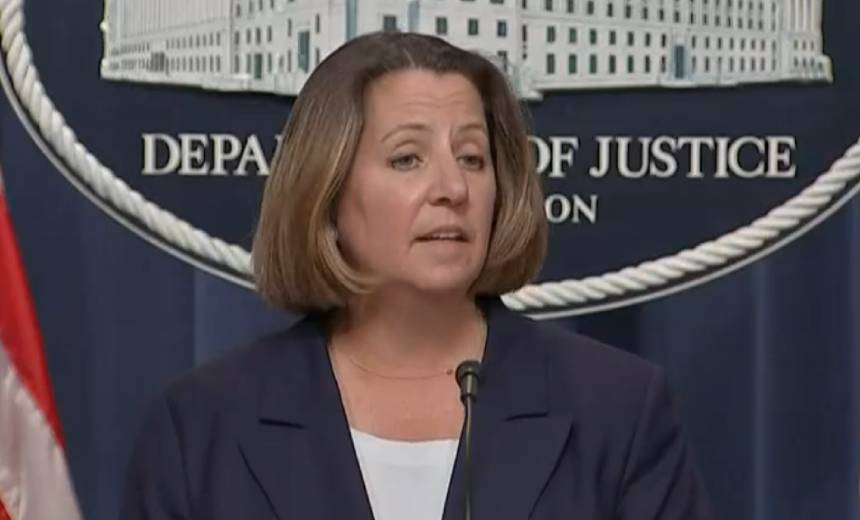 The Russian co-founder of a Hong Kong-based cryptocurrency exchange that facilitated more than $700 million worth of illegal activity on the world's largest cybercrime marketplace is in a Florida jail cell following his Tuesday arrest by the FBI.
See Also: Holiday Fraud Trends 2023
Anatoly Legkodymov, 40, faces one charge in U.S. district court for conducting an unlicensed money-transmitting business. Prosecutors say Legkodymov, also known online as "Gandalf" and "Tolik," transported illicit funds and failed to meet regulatory safeguards, including anti-money laundering requirements. He faces a maximum of five years in prison.
His cryptocurrency exchange, founded in 2016 and called Bitzlato Ltd., served as a favored cryptocurrency payments system of the primarily Russian-speaking Hydra darknet marketplace, which was dismantled in April following a multinational investigation. Legkodymov was the majority owner of Bitzlato, and authorities in France, Spain, Portugal and Cyprus pulled down its infrastructure as part of the operation that led to his arrest. Legkodymov is due to appear in a Southern District of Florida courtroom Wednesday afternoon to present a plea.
Officials from the U.S. Department of Justice say Bitzlato for years touted its minimal identification standards, allowing straw man registrations and forgoing "know your customer" practices. "Neither selfies nor passports required," the exchange told prospective customers until last spring when it rolled out a verification policy for new users.
During a May 2019 chat on the Bitzlato internal chat system showcased by prosecutors, Legkodymov allegedly told a colleague that his customers were "known to be crooks," using others' identity documents to register their accounts. He receive repeated warnings that a high percentage of activity on Bitzlato came from drugs bought on Hydra, which prosecutors say was responsible for 80% of global darknet transactions.
In addition to $700 million worth of Hydra transactions - made directly and indirectly - the cryptocurrency exchange also allegedly transmitted more than $15 million in ransomware proceeds. Blockchain data cited by prosecutors in the criminal complaint against Legkodymov pegs the total value of transactions processed on Bitzlato since 2018 at $4.58 billion.
Federal prosecutors have ramped up efforts to crack down on cryptocurrency fraud and money laundering, a theme Deputy Attorney General Lisa O. Monaco hammered during an afternoon press conference in Washington, D.C. "Today's law enforcement actions serve notice to all those who seek to exploit the cryptocurrency ecosystem," she said.
Justice officials declined to discuss why Legkodymov, whom they identify as a resident of Shenzhen, China, was in Florida other than to say he administrated Bitzlato from Miami in 2022 and 2023. He first arrived in the United States in October 2022.
Bitzlato claimed not to accept users from the United States, but prosecutors say that exchange customer service representatives repeatedly told users that they could transfer funds from U.S. financial institutions. Legkodymov knew that a substantial chunk of the internet traffic to Bitzlato originated inside the U.S., they say.
Two years of high-flying ascendency for cryptocurrency came crashing down in 2022 during what traders are calling an era of "crypto winter." The causes include rising interest rates but the drumbeat of scams, fraud and hacks have had an effect as well. Cryptocurrency's apparent gateway to mainstream acceptance, trading platform FTX, is in bankruptcy proceedings and Sam Bankman-Fried, its co-founder, is the subject of a criminal prosecution in which the former wunderkind could be sentenced to 115 years in prison. Bankman-Fried is in California on $250 million bail after he waived extradition proceedings from the Bahamas, where local authorities arrested him in December at the behest of U.S. authorities.
Justice officials didn't say the name "Bankman-Fried" today in connection with announcing Legkodymov's arrest, but Monaco seemed to allude to him.
"Today's actions send the clear message: Whether you break our laws from China or Europe - or abuse our financial system from a tropical island - you can expect to answer for your crimes inside a United States courtroom," she said.