Court Favors EMI in Fraud Suit
Judge Says Comerica Bank Should Have Detected Wire Fraud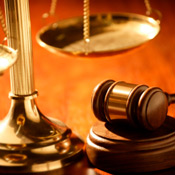 Eighteen months after Michigan-based Experi-Metal Inc. sued its former commercial bank accountholder, Comerica Bank, a U.S. District Court in Michigan has favored the commercial customer. Now Comerica Bank must reimburse EMI more than $560,000 for the funds it lost after the bank approved fraudulent wire transfers that totaled more than $1.9 million.

In his 27-page bench opinion, U.S. District Judge Patrick J. Duggan finds that Comerica should have detected and stopped fraudulent transfers. "There are a number of considerations relevant to whether Comerica acted in good faith with respect to this incident," the opinion states.

One of those considerations, Duggan states, relates to the $5 million in overdraft charges that resulted from fraudulent transactions on an account that typically had a zero balance. "A bank dealing fairly with its customer, under these circumstances, would have detected and/or stopped the fraudulent wire activity earlier," Duggan writes. "Comerica fails to present evidence from which this Court could find otherwise."

Other points noted in the ruling, included: the volume and frequency of the transactions, which the court says Comerica should have picked up on before approving the transfers; EMI's prior wire-transfer activity, which had been limited to a select group of domestic entities; and Comerica's knowledge of phishing attempts aimed at its clients.

"Had the bank had any sort of follow-up or backroom security in place, they would have picked up on the fact that these were fraudulent transactions," says Richard Tomlinson, EMI's attorney. "The only thing the bank had was password authentication, and that was not enough. ... As a result, a customer who had made zero transfers in 19 months suddenly made 90 in one day."

EMI's case against Comerica focused on three themes, Tomlinson says:
Approving a wire transfer that was allegedly authorized by EMI's controller, even though the controller was not authorized by EMI to approve or initiate wire transfers;
Comerica's acceptance of a wire transfer that was not initiated in accordance with industry standards;
Comerica's lack of adequate fraud-detection and monitoring tools.
EMI and Comerica have been at legal odds since December 2009, when EMI filed its suit against Comerica. The case between EMI and Comerica marks the first corporate account takeover incident to go to trial. The trial between EMI and Comerica ended Jan. 26. The judge's bench opinion was handed down June 13. Comerica is expected to appeal the opinion.
Editor's Note: For more on ACH fraud and the prominent legal disputes over fraud losses, please visit our new FFIEC Authentication Guidance Resource Center.