Combating Terrorist Financing
International Financial System Must Work Together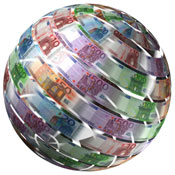 The Treasury Department's Office of Terrorism and Financial Intelligence has worked to prevent money laundering and illegal cash flow from reaching the hands of terrorist groups, but more needs to be done to further mitigate their actions, says Treasury Assistant Secretary Daniel L. Glaser.

In a testimony before the House Financial Services Subcommittee on Oversight and Investigations on Sept. 6, Glaser spoke about the government's post-9/11 efforts to combat terrorist financing.

"Because money raised by terrorist groups from deep-pocket donors, state sponsors and, increasingly, criminal activity often flows through the international financial system, these financial networks are vulnerable to identification and disruption," Glaser said.

The three main areas used by terrorists to funnel money include charities, new payment methods, such as prepaid cards, and physical cash movements. Terrorists have exploited charities to raise and move funds, provide logistical support and encourage radicalization. But through targeted investigations, the TFI and the Financial Action Task Force have been able to disrupt charities associated with terrorist organizations, Glaser said.

New payment methods create new vulnerabilities if they aren't covered by anti-money laundering and counter-terrorist financing regulations. "To address that, we are working domestically and through the FATF to ensure that our safeguards keep pace with payment system innovations," Glaser said. "Providers of prepaid access are currently required to register with FinCEN as money-services businesses."

FinCEN this summer issued a final rule applying customer identification, record-keeping, and reporting obligations to providers and sellers of prepaid access.

Terrorists also turn to physical cash movements, smuggling across borders in an attempt to not leave an audit trail. Working with FATF, the Treasury Department has created standards designed to detect and prevent illicit cross-border cash movement. The FATF also produced guidance that includes a list of red flag indicators that could be used to detect cash couriers. The guidance also asks countries to consider not issuing large denomination bank notes.

Standards have been created by the FATF that require institutions and money-services providers to report large-value cash transactions. In response, terrorists are turning to informal mechanisms, such as hawalas, money transfer systems based in the Middle East, and cash couriers.

"Going forward, we must continue to work with our interagency partners and the private sector to ensure that we are collecting, sharing and applying useful financial information to combat terrorism and other threats," Glaser said.