Coinbase Bankrolls Lawsuit Fighting Tornado Cash Sanctions
Cryptocurrency Trading Platform Says Treasury Department Exceeded Its Authority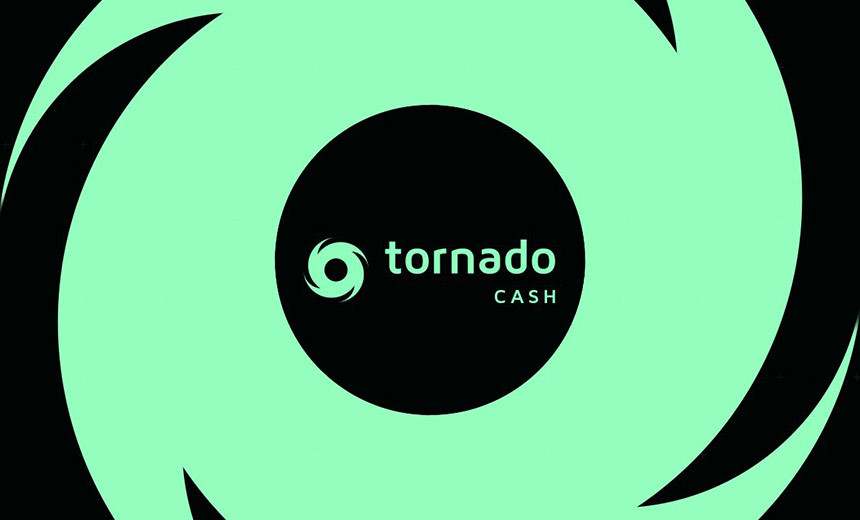 Coinbase is bankrolling a lawsuit seeking to reverse federal sanctions prohibiting U.S. citizens from using cryptocurrency tumbler Tornado Cash.
See Also: JavaScript and Blockchain: Technologies You Can't Ignore
The world's largest cryptocurrency trading platform announced it will back the suit, filed by six individuals including two Coinbase employees, against the Department of the Treasury in federal court.
The federal government blacklisted the cryptocurrency mixer last month for its role in aiding criminals, including North Korean hackers, with money laundering (see: US Treasury Sanctions Tornado Cash, Freezes Its Assets).
Tornado Cash's developer, 29-year-old Alexey Pertsev, was arrested Aug. 10 in the Netherlands, his wife Xenia Malik told Information Security Media Group.
The lawsuit accuses the federal government of infringing on protected speech by preventing plaintiffs from using Tornado Cash's privacy protections to donate to controversial causes. It alleges violations of due process and that Treasury exceeded sanctions authority against property and foreign countries or nationals. Tornado Cash is none of those things, attorneys write.
Cryptocurrency mixers pool funds and randomly distribute them to destination wallets in a bid to make tracing stolen cryptocurrency hard or impossible. Their role in hiding stolen funds has made them a target for U.S. authorities. Just months ago, Treasury sanctioned mixer Blender.io for its role in laundering funds stolen by North Korea in the largest virtual currency heist to date. Tornado Cash has been a favored tool of crypto thieves suspected to be North Korean. Treasury says hackers used the service to launder $96 million of malicious cyber actors' funds derived from the June Harmony bridge heist, and at least $7.8 million from the August Nomad heist.
Coinbase says that Tornado Cash is an open-source software that "preserves privacy." Every transaction being public on the blockchain creates privacy concerns. With platforms like Tornado Cash, users can deposit and make withdrawals from different addresses and transact on the blockchain without being tracked.
Treasury "used a hammer instead of a scalpel," charges Coinbase CEO Brian Armstrong.
Paul Grewal, chief legal officer at Coinbase, says Coinbase doesn't support criminal use of cryptocurrency mixers, "but blocking the technology entirely is not what the people's elected representatives authorized."
Half of the six plaintiffs say they have Ethereum cryptocurrency trapped inside of Tornado Cash, with the largest amount worth $2,100. Others say their plans to use Tornado Cash were disrupted by the sanctions. Plaintiffs Tyler Almeida and Nate Welch are Coinbase employees - a senior security risk analyst and senior software engineer, respectively.
There is no question that Treasury's action against Tornado Cash is exceptional, says Ari Redbord, an ISMG contributor and former Treasury senior adviser on financial intelligence.
"The complaint argues that software is not a person or entity for purposes of a sanctions designation. That said, Treasury - and we are likely to see this in a response - can invoke real national security concerns," he says.
TRM Labs, where Redbord is the head of legal and government affairs, has tracked Tornado Cash being used by North Korea in most of its major hacks and estimates Pyongyang has laundered about $1 billion in stolen funds. The secretive, hereditary totalitarian monarchy fuels its nuclear weapons program with stolen cryptocurrency.