Career Insights: Gail Mikolich, EVP/COO, Northeast Bank
Community Banking Leader Discusses Milestones, Challenges, Opportunities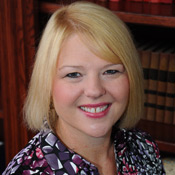 Gail Mikolich stumbled into a banking career 23 years ago. Today, she is Executive Vice President and Chief Operating Officer of Northeast Bank, a $400 million community bank based in Minneapolis.

In a discussion about careers in banking, Mikolich touches upon:

the most important steps in her career;

challenges she's faced along the way;

opportunities for women;

advice to people just starting their banking careers.

Mikolich has overall responsibility for the executive offices, operations, information systems, security, fixed assets, account services, electronic banking and teller departments at Northeast Bank. She also coordinates the bank's audit and loan review functions. She is a 23-year employee of the institution.

TOM FIELD: Hi, this is Tom Field, Editorial Director with Information Security Media Group. I am talking today with Gail Mikolich, the Executive Vice President and Chief Operating Officer for Northeast Bank in Minneapolis. Gail, thanks so much for joining me today.

GAIL MIKOLICH: You're welcome. Thank you for having me.

FIELD: Just to start out, why don't you tell us a little bit about yourself, please, and your role at Northeast Bank.

MIKOLICH: I have been in banking for 23 years, and I have spent all of those years at Northeast Bank. As the Chief Operating Officer, I am responsible for the operations of the bank and ultimately oversee the IT, electronic banking, account services and teller operations areas. I am directly responsible for bank security and play a role in the management of the bank's fixed assets. I also oversee the loan review and audit functions of the bank.

FIELD: Gail, what could you tell us about the institution itself and its approach to information security. I guess I would be mainly curious about the challenges that you typically face in terms of information security.

MIKOLICH: Well, the bank has a comprehensive risk management approach within all areas of the bank, including information security. We take security very seriously and are probably considered very conservative in our approach compared to other banks in our market. We are continually analyzing risk and are asking ourselves if the benefits outweigh the risk Oftentimes, because of our approach to risk management, the answer is no, the benefit does not outweigh the risk, so we are also very cognizant that benefit does not necessarily equal profit. It has to benefit the bank and its customers in ways that improve the way we and our customers do business.

When we do decide to go forward with certain initiatives, we perform a thorough risk assessment and take every necessary step to minimize the risk. Probably our biggest challenge in the area of risk management, which includes information security, is in building an enterprise risk system. We do a great job of managing risk in critical areas of the bank such as interest rate risk or credit risk or information security risk, etc., but I refer to our approach as operating in silos. I am currently working on building a system in which there is a process built in to how we manage risk, so that we do a better job of understanding how each silo affects the other silos. It is a big and complex job, but I hope to have an outline to the process by the end of the year, if not sooner.

FIELD: Now Gail, just for context, can you give us a sense of the size of the institution? I know that you are about $400 million in assets, but don't know how many branches, how many employees you are talking about.

MIKOLICH: We are about a $400 million bank. We have approximately 80 employees, and we operate out of three facilities.

FIELD: Now let's talk a bit about your career. You said you have been with Northeast for 23 years. I would be curious how you came to choose banking as a career.

MIKOLICH: Well, my career path was very unconventional. After high school, I went on to attend a vocational school to pursue a degree in accounting. I was probably not ready to move away from home yet and ended up returning home and worked at my uncle's business, where I did data entry. One day I came upon an advertisement to attend a technical college and pursue working in a bank environment, so, with nothing to lose, I signed up and as part of the program you had to spend one month in a bank doing an assortment of tasks. I ended up at Northeast Bank, and after three weeks of my internship I was hired as a teller.

FIELD: And here you are as the COO 23 years later.

MIKOLICH: Yes.

FIELD: You have got so much that you are responsible for now. I have got to think that has been quite a climb. What would you say have been the most important steps in your career, going from being that teller to being the Executive Vice President and COO today?

MIKOLICH: Well, there are two steps in my career that I think really improved my opportunity to grow within my organization. The first step is one that I took probably 21-22 years ago, and that was there was a position open in the bookkeeping department, and I was working on the teller line at the time and had been promoted to a Senior Teller position. The bookkeeping position was one or two grade levels lower than what I was currently at, but I decided that the more that I knew, the better off I would be in the long run, so I took the job in bookkeeping. I think that that was a good decision.

My second probably most important step was in continuing my education. I eventually received an Associates of Applied Science Degree in Business Marketing and Management and then a Bachelor of Arts Degree from Bethel University in Organizational Leadership. FIELD: What would you say, Gail, have been your top accomplishments throughout your career at the bank?

MIKOLICH: Well, I have been very honored to have been nominated and chosen for many awards in the Twin Cities area, but I would say my biggest accomplishment has been in my educational pursuits. This past summer I graduated from the Graduate School of Banking in Colorado. That experience has been one of the most critical decisions in my career. The faculty there is outstanding and some of the best in the industry. The facilities were beautiful. We were in the Wolf Law Building on the University of Colorado campus in Boulder, and for me personally, I think it was gaining the confidence in what I already knew. My entire career has been spent on the operations side of the bank ,so it was nice to know that I understood the other side of the bank as well as I did. I would not trade that experience for anything.

FIELD: Now in terms of challenges -- certainly at a bank you have got regulatory issues in terms of information security, you have got everything from Red Flags to the Heartland Data Breach. What would you say have been some of the biggest challenges that you have faced along the way?

MIKOLICH: Well, I think on the bank side, some of the biggest challenges are just keeping up with all the compliance issues that are constantly being thrown at us. So we are always staying on top of that and making sure that we are complaint with what we need to comply with.

On the personal side, I would say my biggest challenge has been in managing the balance in my life. I am very career focused, but I have a family to care for, and it has been important for me to find the right balance where I feel that my children are well cared for, loved and nurtured, and yet I feel like I am being successful in what I do and in how I approach the many different areas of my work and family life.

FIELD: Gail, often I get asked by people at larger institutions about the challenges for community banks, and I always tell them about people who end up wearing multiple hats, security being one of them, and it sounds like you are exactly one of those people.

MIKOLICH: Yes, I certainly have touched a lot of different areas on the operations side, and then also having a role in the loan review side of the bank as well. So you know, one of the advantages of being in an institution my size is that you have the opportunity to get to know a lot of different areas of the bank.

FIELD: Now, Gail, one of the things that struck me in looking over your biography is that you have been a member and currently the Board Development Chair for the Financial Women International Group.

MIKOLICH: Right.

FIELD: That made me wonder, in your career, how have you seen opportunities for women evolve in the banking industry, and for that matter in information security?

MIKOLICH: Well, I have been lucky in my career in the fact that I have never felt like being a woman has ever held me back from any opportunity. I have had the opportunity to work for a wonderful boss who is male, who has always supported me and has always believed in me, probably sometimes more than I believed in myself. With that said, I know that many women have felt the effects of what is often referred to as the glass ceiling, and I heard once that 75 percent of the bank industry workforce is made up of women, and yet less than 25 percent of women are in executive management positions. I believe that over time we will see that number of executives increase. I think that women often bring a different approach to leadership, and I think that will pay off in the long run. And as far as IT security and management, I think there is just a lot of opportunity for women in that area. I think that is only going to grow. It is changing every day so I think that that will be a great opportunity for women as well.

FIELD: Gail, one last question for you. If you were going to give advice to someone, whether a man or a woman, starting a career today in banking and security, what would you advise them?

MIKOLICH: Well, the banking and security fields are full of opportunity with a vast array of careers within it. You know you have lenders and operations people, human resources, marketing, IT people, and much more, and I think my three key points of advice to someone considering a career in this field would be to first be open to change, especially in the area of technology. We know that things are changing everyday and you have to be able to stay on top of it and understand what is happening.

The second thing would be to be thick-skinned, that not everything is going to go your way, and you have to be able to take your lumps along the way. And then lastly, you have to like people. We are in the service business in banking, and if you don't like people you will never be able to give the kind of service customers want, need or expect.

FIELD: Gail, that is a great message to conclude with. I appreciate your time and your insight today.

MIKOLICH: Well, thank you very much. I appreciate the opportunity to be with you today.

FIELD: We have been talking with Gail Mikolich with Northeast Bank in Minneapolis. For Information Security Media Group, I'm Tom Field. Thank you very much.