Network Detection & Response , Security Operations
C5 Looks to Take IronNet Private, Oust Gen. Keith Alexander
Venture Capital Firm Promises $51M Cash Infusion in Exchange for Alexander Leaving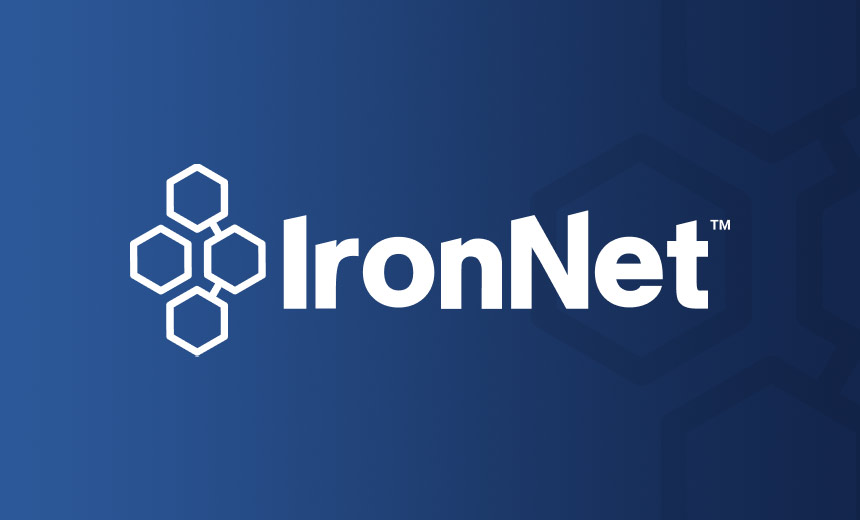 C5 Capital extended beleaguered threat detection firm IronNet a financial lifeline contingent on retired four-star Gen. Keith Alexander stepping down as CEO of the company he founded.
See Also: JavaScript and Blockchain: Technologies You Can't Ignore
With IronNet projected to run out of money, the Washington, D.C.-based venture capital firm offered to take IronNet private and extend up to $51 million of additional funding in exchange for immediately naming ex-Houghton Mifflin Harcourt CEO and current Tenable board member Linda Zecher as the company's new chief executive. As a result, Alexander - the ex-NSA director and U.S. Cyber Command chief who launched IronNet in 2014 - would no longer lead the company (see: IronNet Nearly Insolvent; Board to Probe Claims of Deception).
"Funding would be predicated upon the management changes, agreement on debt and preferred stock terms, taking public steps to proceed with the delisting and take-private transaction, debt restructuring discussions with existing note holders and exclusivity," C5 Capital wrote in a filing with the U.S. Securities and Exchange Commission on Friday.
IronNet's stock is up $0.01 - or 7.3% - to $0.15 per share Friday morning. That's a far cry from August 2021, when the company went public through a merger with a special purpose acquisition company at a $1.2 billion valuation and stock price of $13.44 per share. IronNet didn't respond to Information Security Media Group's requests for additional comment.
New Blood Atop IronNet
C5's offer is also contingent on IronNet reducing the size of its board to seven members, three of whom would be nominated in consultation with the venture capital firm. Alexander, 71, chairs the board today. The board is stacked with former military officials such as ex-NSA Director Mike McConnell, former Army Vice Chief of Staff Jack Keane, former Director of Naval Intelligence Jan Tighe and U.S. Rep. Mike Rogers, R-Mich.
"Funding would be predicated upon the management changes."
– C5 Capital
The venture capital firm also insisted that current Chief Financial Officer Cameron Pforr be named IronNet's president. Pforr, 59, was president of Fidelis Cybersecurity before becoming IronNet's CFO in September 2022. CEO pick Zecher spent eight years leading Microsoft's worldwide public sector efforts before becoming CEO of HMH and has served on C5 Capital's board since December 2019 (see: IronNet Headed for Crash Amid Layoffs and Co-CEO Exit).
C5 Capital has kept cash-strapped IronNet afloat for months. It has extended $13.2 million in convertible debt notes since December as the two sides have negotiated the terms of a take-private transaction. C5 presented to IronNet's board Monday and extended a proposal Tuesday that included up to $13 million in funding prior to the take-private deal closing and up to $38 million post-closing, contingent on hitting milestones.
"The company continues to evaluate the proposed transaction with C5 as well as other strategic alternatives," IronNet wrote. "In the absence of additional sources of liquidity, management anticipates that the company's existing cash and cash equivalents and anticipated cash flows from operations will not be sufficient to meet the company's operating and liquidity needs."
Driving a Tough Bargain
IronNet drastically reduced the size of its workforce to get its financial house in order, going from 316 employees as of Jan. 31, 2022, to just 104 employees a year later. The most significant job cuts took place between September 2022 and November 2022, when IronNet axed 111 employees - or 44% of its workforce - to achieve approximately $20 million in annualized cost savings, according to SEC filings (see: IronNet Lays Off 17% of Staff 10 Months After Going Public).
These cost-cutting efforts have paid dividends. The company's net loss for the fiscal quarter ended April 30 plummeted to $8.1 million, a 75.7% improvement over its $33.2 million net loss in the fiscal quarter ended April 30, 2022. But in the most recent fiscal quarter, IronNet's revenue sank to $6.3 million, down 6% from $6.7 million a year earlier.
Under C5's proposal, the venture capital firm will determine how much funding to extend based on weekly reports generated by IronNet detailing its receivables, payables, financial needs and operating requirements. Until IronNet becomes cash flow positive, the company has agreed to give C5 projections of the amount of money needed to fund the company's operations on a month-by-month basis.
Before the take-private deal closes, C5 said IronNet would need to appoint new management and board members, restructure its debt and become current on all Securities and Exchange Commission filings. Once C5 Capital becomes the sole owner of IronNet, the company would need to come within 5% of its quarterly sales targets and maintain customer retention above 65% to gain access to additional funds.