Governance & Risk Management , Incident & Breach Response , Managed Detection & Response (MDR)
Indian Budget 2018: A Push for Blockchain and Cyber Tech
Security Leaders Weigh in on the Budget Announcements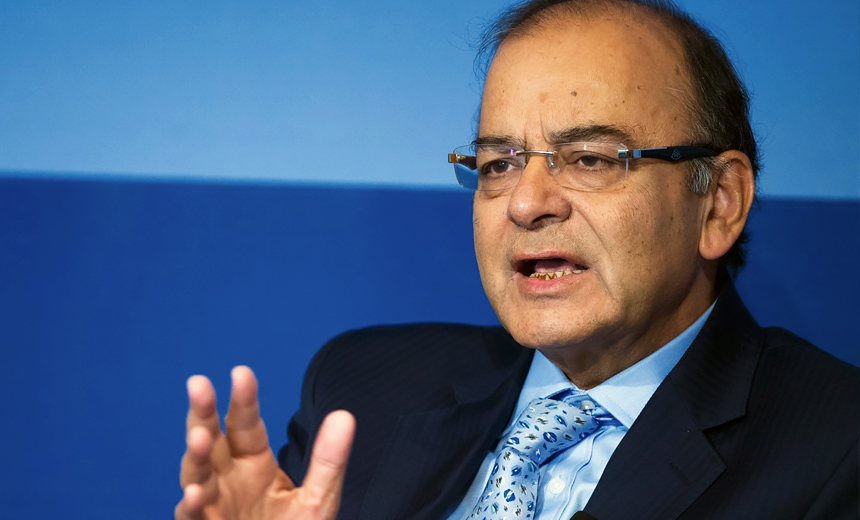 India's Finance Minister, Arun Jaitely, announced a slew of measures in his budget speech on Thursday to increase the nation's cybersecurity readiness. Those include the use of blockchain in the financial sector.
See Also: JavaScript and Blockchain: Technologies You Can't Ignore
In a move to push adoption and development of new technologies, such as machine learning, artificial intelligence and the internet of things, the finance minister announced allocation of Rs 3,073 crore for the Department of Science and Technology.
He further said that DST will launch a "cyberspace mission," but released no details on the scope of that effort.
Some security experts are skeptical that the mission will have much an impact.
"In his budget speech, the finance minister said the DST will launch a cyberspace mission. To the best of my knowledge, National Technical Research Organization, CERT-In, National Critical Information Infrastructure Protection Center, Cyber Swatchhta Kendra and various other government agencies exist to do exactly that," says Pavan Kushwaha, CEO and founder at Kratikal Tech. "If we compare their performance over the years, we find them struggling to perform their designated duties. I doubt any new addition in this list of names is the solution to the problem."
Rakesh Goyal, managing director at Sysman Computer, a CERT-In empaneled auditing firm, notes: "Some cyber-related schemes were launched previously also, but I see nothing tangible on the ground. It may end up as another similar scheme in bureaucratic labyrinth. If government want to do something tangible, it has to involve all stakeholders with accountability and measurable performance."
Ratan Jyoti, CISO at Ujjivan Bank, hopes the mission helps address cyber skill gaps in the country. "I expect the move to help the skilling of Cybersecurity resources in order to make a cyber talent pool," he says.
Blockchain Push Praised
Meanwhile, the finance minister' pledge to encourage use of blockchain, the distributed ledger technology that supports cryptocurrencies, in payment systems has earned him accolades from some security practitioners.
"Blockchain can be effectively used to process banking transactions. I see blockchain-enabled wallets and blockchain-enabled cards as next big thing in the payment systems," Jyoti says. "Blockchain can provide an extra layer of cybersecurity to the payment systems, which could have led to this decision."
The finance minister, however, has made it clear that the government has no intention of promoting or encouraging the use of cryptocurrencies, such as bitcoin. "The government does not consider cryptocurrencies as legal tender or coin and will take all measures to eliminate the use of these crypto assets in financing illegitimate activities or a part of the payment system," Jaitely said. "The government will explore use of blockchain technology proactively."
Why Blockchain?
Blockchain has been popular among the banking industry in India. In fact, banks in India have formed a "bank chain," an association of more than 20 banks where they discuss some typical use cases of blockchain.
"Promoting blockchain will mean that KYC and digital identity management will get smarter and more secure," says Sriram Natarajan, chief operating officer at Quattro. "This could be a big step in building digital assets of the country."
Sapan Gupta, national practice head - banking and finance, at the law firm Shardul Amarchand Mangaldas, notes: "Capitalizing on the blockchain technology could open new ways of securing peer-to-peer lending transactions, boosting trade finance, fintech and information repository sectors. Segregating the use of blockchain from crypto-currencies reflects the government's intention to use the technology in a gradual and safe manner."
Some security experts say that blockchain is a good consensus-based mechanism to ensure the sanctity of transactions in a network. "If implemented correctly, it could be a huge step ahead in reducing online frauds and data breaches," Kushwaha says. "All leading tech firms, like Microsoft, Google, Amazon, are creating blockchain-based solutions for clients."
The government, however, must carry out a feasibility study, impact analysis and cost-benefit analysis of implementing blockchain in the payments system
"There are more pressing priorities in banking and payment system computerization space like security, interpolarity and fraud control," Goyal says. "This change [implementing blockchain] may lead to issues such as rewriting all applications, migration of existing data and redefining data exchange."