Yes, Howard Schmidt Has the President's Ear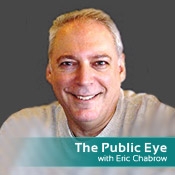 When President Obama decided to create a cybersecurity coordinator who did not report directly to him, some lawmakers and Washington policy wonks complained that the position wasn't senior enough in the White House hierarchy. They wanted someone who would have the president's ear.
Since he began the job as cybersecurity coordinator in mid-January, Howard Schmidt has met with the president twice, including shortly before he headed to San Francisco for the RSA 2010 IT security conference, where the cybersecurity coordinator announced in a keynote address the declassification of portions of the Coordinated National Cybersecurity Initiative. Schmidt also had met with Obama when he was named to the post late last year, about three weeks before he started his job.
In a one-on-one conversation with GovInfoSecurity.com, here's how Schmidt described his relationship with Obama:
"It's what you expect. Your boss is there, you're talking about the issues, what you're doing and the progress you're making on things. It's that simple."
Schmidt declined to be more specific about the meetings - presidential advisers rarely reveal details about their discussions with the president - but said the sessions were held in the White House Situation Room. Who else attended?
"Often times, the senior (White House) leadership is there, chief of staff; it depends on what the meeting is and what you're doing."
Schmidt also described his relationship with the senior White House staff. He reports to National Security Adviser James Jones, but has a close relationship with the White House economic team headed by Lawrence Summers.
"It's not a dotted (line to Summers), it's dual-hatted, it's not reporting. The distinction is that I have one boss, but I also have a seat working with the National Economic Council. Obviously, this is important in both areas. I'm happy to see that, because you can't have these two things be competing interests. They've got to be collateral, and they've got to be synergistic as far as moving forward on this stuff."
Schmidt said he doesn't see any tension between the national security and economic teams:
"There's a perception, and this is the thing that we dealt with when you look at the privacy and civil liberties piece, the security piece, the national security piece, the economic piece. There're artificial tensions that people inject in that that don't work in this space, that don't sit there and don't understand that security and privacy are both sides of same coin. They don't understand that to have good national security, you have to help protect security, which also helps embolden privacy. So, when you start looking at it from those who are working this stuff, the tensions aren't there. It's just, how do we facilitate moving forward and make sure everybody's equities are taken care of and protecting everything we need to do?"
I'll have more on my conversation with Schmidt in the coming days. Stay tuned.