Worker Dedication Could Be Criminal
Impact of New Technology on Violating a Government Shutdown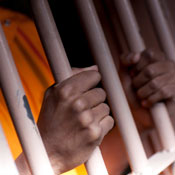 President Obama and Congress reached a budget agreement shortly before midnight last Friday to avert a shutdown. That deal might have prevented some dedicated federal workers from becoming criminals just for doing their jobs.
The Antideficiency Act - first enacted in 1884 when Chester Arthur was president - makes it a federal crime for a furloughed employee to work during a partial government shutdown. "It's actually a violation of the criminal law to spend money that isn't appropriated," John Koskinen, who managed the 1995 government shutdown as deputy director for management of the Office of Management and Budget, says in an interview with NPR that aired Friday.
Federal officers and employees who 'knowingly and willfully' violate provisions of the law can be fined up to $5,000 or imprisoned for up to two years or both.
And, federal officers and employees who "knowingly and willfully" violate provisions of the law can be fined up to $5,000 or imprisoned for up to two years or both, according to a Government Accountability Office analysis of the law.
"It's clearly illegal if you're not an excepted or emergency employee to be performing work for the government," Koskinen says. "In fact, one of our problems in '95 was, particularly at Social Security when it was closed down, we had to actually lock the doors to keep people from coming to work who felt committed to the mission of the agency."
But technology has advanced significantly in the past 15 years, and locks on the doors of a government agency won't necessarily keep dedicated furloughed employees from working. Remote access, especially for workers who don't handle sensitive and classified material, isn't uncommon in government.
In 2009, 113,946 federal employees worked remotely, an increase of 11,046 or 11 percent, from 2008, according to the 2010 Status of Telework in the Federal Government, the latest Office of Personnel Management annual report on telework to Congress. That's 5.72 percent of the federal government workforce and 10.4 percent of employees eligible for telework. The Obama administration has been a proponent of telework, so those percentages likely should be higher today.
The government doesn't have figures on the number of government workers who teleworked in 1995, when the last shutdown occurred. The earliest figures on telework found on the OPM website is for 2002, when the agency reported that 74,487 government workers teleworked or 4.2 percent of the total employees in the 63 responding agencies.
But a General Services Administration report published in 2000, The Evolution of Telework in the Federal Government, cites a 1996 National Telecommuting Initiative survey of federal agencies that estimated some 9,000 federal employees teleworked, though the responses from agencies were viewed as uneven and possibly inaccurate. An audit by GAO of the NTI study found numerous reporting errors. "GAO concluded, however, that since understatements and overstatements were nearly equal, the reported total number of teleworkers could be assumed to be a reasonable, if shaky, estimate," the GSA report says.
Ironically, if a shutdown had occurred, and I had decided to wait to report this story during a shutdown, the government telework data might not have been as readily available. "I think another impact will be in this digital, information age, people have come to depend upon access to federal information very easily through websites, and all of that will be unavailable," Koskinen says.
I guess I could hunt down one of my government sources, likely a furloughed employee, to get that information. But would that mean I'd be abetting an employee to commit a criminal act by having him or her doing his or her job?