Who'll Bail out the Bailout?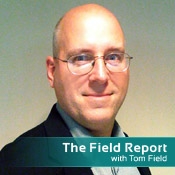 Then came the global credit crunch, and it was worse. Reading the economic tea leaves, the feds in October swept in with a $700 billion economic relief package designed to bail out some of the nation's troubled financial institutions. So, then we saw:
$250 billion pledged to banking institutions, with...
$125 billion right off the top invested in nine of the largest banks, including Bank of American and Citigroup;
$18 billion doled out more recently to regional banks such as Key Corp and Huntington Bancshares;
And then news this week that the Treasury now is investing $40 billion in floundering insurance giant AIG.
Do we hand out government money to every business that feels the ripple effects of this historic economic downturn? And pardon me, but which business doesn't feel the effects?
This last bit of news stirred up more than a little emotion from our loyal readers.
"It's a joke. They're trying to fix capitalism with socialism, and the problems are only going to compound," writes one reader.
"I think we should let them fail, wash out the red ink all at once and set the stage for surviving healthy companies to pick up the pieces," says another.
And for another perspective entirely: "It's easy for you guys to say let them fail when you're not on the receiving and of the comment. I am a person who worked my butt off for five years at my financial institution, and to have everything I worked for like my 401 and at least severance to be stripped and left with nothing -- not even vacation time -- is awful."
To read more comments on the AIG bailout - or to leave your own - check out this story. https://www.bankinfosecurity.com/articles.php?art_id=1055
But don't spent too much time thinking about AIG because now we have American Express re-inventing itself as a bank holding company so it can have access to federal dollars.
And right behind Amex are the major automobile manufacturers - Ford and GM - dialing for dollars, and Congress convenes next week to discuss exactly what to do about their plight. Can we afford to let the automakers fail?
But wait - let's not stop there. Retailers are taking a huge hit right now - Circuit City filed for bankruptcy protection this week. Entertainment is feeling the pinch - Disney World says attendance is down. And even such venerated food/beverage brands as Starbucks are suffering, as consumers reconsider just how badly they need that $5 cup of unpronounceable coffee.
Do we hand out government money - which is to say our money - to every business that feels the ripple effects of this historic economic downturn? And pardon me, but which business doesn't feel the effects?
You don't need me to say it, but I will anyway. It's a slippery slope. These aren't just grants we're talking about, after all. They're investments. For the first time in our nation's history, we're talking about the federal government actually buying a stake in banks, insurance companies and potentially auto manufacturers. What are the ramifications upon free enterprise when the government has a significant interest and a seat at the board table? I mean, the Constitution is full of checks and balances separating church and state - what about merchant and state?
I don't know that I have words of wisdom here so much as words of caution. We've seen so much history written in the past few months - it's dizzying. Think about it: The big investment banks as we knew them - Bear Stearns, Goldman Sachs, Morgan Stanley - are gone; Washington Mutual has failed; Fannie Mae and Freddie Mac were seized by the feds; the Dow has become the embodiment of the Limbo ("How low can you go?").
But don't blink your eyes; the market-changing moves aren't over. There is more history to be made, starting next week when Congress weighs the fate of the automakers. Where does the bailout end? And when the $700 billion is exhausted, then who bails out the bailout?
Don't let these questions be answered without your opinion being heard. And you can start right here: What are your thoughts on government bailouts? Where should they end?