What Happens in Vegas
Notes from the BAI Retail Delivery Event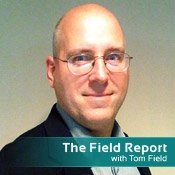 Not a dream, not a hoax, not an imaginary story -- it's Las Vegas, where I'm in town to cover the annual BAI Retail Delivery event. And Vegas -- the place where nothing is real -- just feels like the perfect venue to discuss the day's hottest banking and security topics.
Walking around the conference venue, the Mandalay Bay resort, it's easy to get sucked into the illusion. There's a huge indoor aquarium here featuring crocs and sharks and even a Komodo dragon -- none of which is anywhere near native to Vegas. And then, outdoors, there is a grand recreational area built around a "beach"-- that lacks only an ocean.
Institutions are now talking about innovation in the context of rebuilding trust.
Similarly, attending some of the BAI sessions, I hear a lot about mobile banking, mobile payments and social media. I hear a lot about customer loyalty and how the banking industry is bouncing back from the crash of 2008.
But I don't hear a lot about fraud, privacy and some of the other security risks that I know are top of mind -- they're reality -- to so many banking/security leaders and their customers.
I attended a session yesterday on "Rebuilding Consumer Trust." This presentation was based on a new survey by BAI and Finacle, which fundamentally finds encouraging news about banking institutions strengthening their relationships with customers. In fact, an interesting point made by FinacleStrategy's Sanat Rao: "Institutions are now talking about innovation in the context of rebuilding trust."
So, let's look at some examples of innovation and rebuilding customer trust:
It's About the Customer -- Paul Kadin of Citigroup spoke about the impact of the financial crisis on customer confidence, and I believe him when he says "It has shaken us to the core." In response, Citi has changed its entire marketing approach. No more big, bold statements about Citi and its mission or its services. Instead, the new campaign is about people. "We're telling real, live stories about real, live people and how some aspect of their life was enhanced by Citi," Kadin says.
In fact, he showed an entertaining commercial about an older couple that moved to Istanbul, established a new, happy life ... but missed their season tickets to the Mets. So, their son, using Citi benefits and services, ships them their actual seats from the old Shea Stadium. The thrilled couple places the seats in their Istanbul living room - everyone's happy. "We're about helping customers write the stories of their lives," Kadin says.
And that's a great story when you're a customer who can relocate internationally, and whose children have the wherewithal to ship you a pair of baseball stadium seats. But what about the customer of more modest means, whose concern is paying the mortgage and whose banking confidence has been tested by recent card breaches and vishing scams? Who's telling these stories? Who's even listening to them?
Impact of Reg E -- Rilla Delorier of SunTrust Bank discussed how her institution approached discussing Reg E impacts on consumers. "We had the opportunity to show customers how they can trust us," Delorier says, "or why they can't." The approach SunTrust took was to embark upon a "Live Solid" campaign that emphasized everything a banking customer needs to live well - health, home, fiscal sensibility. Within that campaign, SunTrust established a LiveSolid.com site, incorporating blogs and social media to discuss customers' concerns (including banking). And in drafting correspondence to discuss Reg E, the bank even brought in customers to completely rewrite the institution's correspondence on the topic. "Our clients wanted to tell their story," Delorier says, "and we had to listen." As a result of these efforts, she says SunTrust's customer satisfaction numbers are markedly higher than those of its main rivals.
That's a great story, and you have to applaud SunTrust for making that outreach to consumers. Except when I hear Reg E these days, I don't think of consumers. I think about business customers and how they're not covered for losses from, say, ACH and wire fraud. I think of Sen. Charles Schumer and his new bill to amend Reg E on behalf of municipalities and schools. Again, who's listening to those stories? Who's giving Hillary Machinery and Experi-Metal a chance to talk about living solid?
I don't raise these questions to diminish anything that banks such as Citi and SunTrust have done to enhance consumer confidence. Their efforts should be applauded - and at BAI, they were.
I just point out that there are some other stories to be told, too. And here, in the illusion of Vegas, it's easy to lose perspective.
Mobile banking, payments and social media are grand. Customer confidence is essential. But when we all return home next week, we also need to get back to focusing on fraud, privacy, security. They're part of the 2011 banking landscape, too, and if we don't pay them proper attention, then all the other grand initiatives are at risk.