Trusting your Trusted Service Manager
With Mobile Payments Coming, New Security Solutions are Needed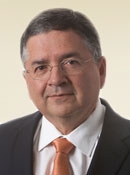 There are different types of approaches in the mix for mobile payment in particular - some are considering having handset-based security, but more are in favor of inside security (UICC) because there is more control and the building blocks are there in terms of standardization to leverage existing technology. Whichever method is preferred, the role of TSM is critical. Gemalto's TSM operates with all secure elements; so it is agnostic to microSDs, UICCs, etc. The TSM model was created to help securely bridge the service providers and the mobile network operators for securely distributing and managing contactless services for their customers; this approach is becoming more popular in the mobile payment world because of its functionality. What exactly does that mean? The key functions of any TSM are to guarantee end-to-end security, whether for mobile payments, activating new services, or updating the user interface. Basically, we are securely connecting your bank and mobile device for safe transaction functionality.
Gartner, the leading technology research institute, foresees a prominent role for TSMs Predictions claim by 2012, just 5 companies playing this role will share 80% of the NFC mobile transactions' market; the reason being this offering is so complex. Success in this market will rely on having a strong reputation as a trusted service provider, as well as expertise in digital security and application management across different handset platforms - in one word: Gemalto.
The key functions of any TSM are to guarantee end-to-end security
So when is mobile payment coming? Handset vendors are now ramping up NFC capabilities in their devices and Isis has been announced. Deployment in North America will begin in late 2011, with an initial ramp up in 2012.
With mobile payment capabilities on the way, customers and operators are looking to Gemalto to fill the role of a TSM because of our relationships with banks, government institutions and carriers. Our vision is to make any digital experience as secure, simple and convenient as possible - whether it's a new product rollout or service update. We believe in the vision of a mobile wallet to securely house all your cards in a handset.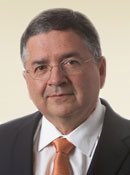 As a director of business development for Gemalto North America, Mr. Mendoza focuses on mobile financial services, with mobile banking and near field communications mobile payments as primary services. Mr. Mendoza's breadth of experience translates through telecom (wireless and wire line), from research and development, to business development. Mr. Mendoza interacts with customers including network operators, card associations and financial institutions. As a marketer, Mr. Mendoza is responsible for strategic market penetration plans and execution, partnerships, growth development and implementation. Mr. Mendoza received his bachelor degree in electrical engineering from the University of Houston and masters in engineering administration from St. Mary's University. In addition to his responsibilities at Gemalto, Mr. Mendoza is committed to consumer education and advocacy through Gemalto's online resource www.JustAskGemalto.com, which provides answers to consumer questions about how to better enjoy the conveniences of the digital world.