Trust on Trial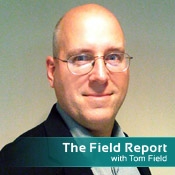 Looking back on the week in SF, I'd say there were three words spoken constantly at RSA: Cloud, Computing ... and Trust.
The first two words are easy to grasp. Everyone has a cloud computing story to tell or product to sell.
Customer sues bank. Bank sues customer. Fraudsters make millions. These are crazy times.
But trust? That's a trickier concept. You can't put a pricetag on it, but it's the most valuable asset any banking institution holds.
Yet, in light of recent news events, have you ever seen banking trust so imperiled? Examples:
Comerica Bank being sued by its customer, Experi-Metal Inc., following a phishing scheme in which the customer's bank account was pilfered. EMI blames the bank for exposing its customers to fraud.


PlainsCapital Bank suing its customer, Hillary Machinery Inc., asking the court to declare the bank's security measures "reasonable," despite the customer losing $800,000 to a fraud scheme.
Customer sues bank. Bank sues customer. Fraudsters make millions. These are crazy times. So much so that I was stopped three times in one day at RSA last week by people who asked me one simple question: "Is it safe for me to bank?"
Even after my own presentation, "The State of Banking Information Security," an attendee stood up and asked me "Do you bank online," as if somehow I knew too much about banking and security and had been scared away. (Answer: Yes, I do bank online. Almost exclusively.)
If you've checked out our RSA Conference page, then you know I spoke to a lot of banking/security leaders at the event. And this question of trust came up constantly. If I were to generalize, I'd say the experts and I agreed on two points: 1) "Is it safe for me to bank?" is now the story of the year, and 2) No one wants to see a court defining "reasonable security."
One of my conversations was with Terry Austin, CEO of Guardian Analytics. And it happens that on the heels of RSA, Guardian and the Ponemon Institute have just released the results of a new survey, 2010 Business Banking Trust Study, which explores the eroding relationship between banking institutions and their business customers. It's an eye-opening report, and I interviewed Austin again this week for a preview of the study. Listen to this interview, please. Review the survey results. And then tell me: What are we going to do to fix this relationship between businesses and banks?
I welcome your good ideas.