Governance & Risk Management , Incident & Breach Response , Managed Detection & Response (MDR)
Summit to Explore Cybersecurity Agenda for 45th President
Washington Conference Will Feature Top InfoSec Influencers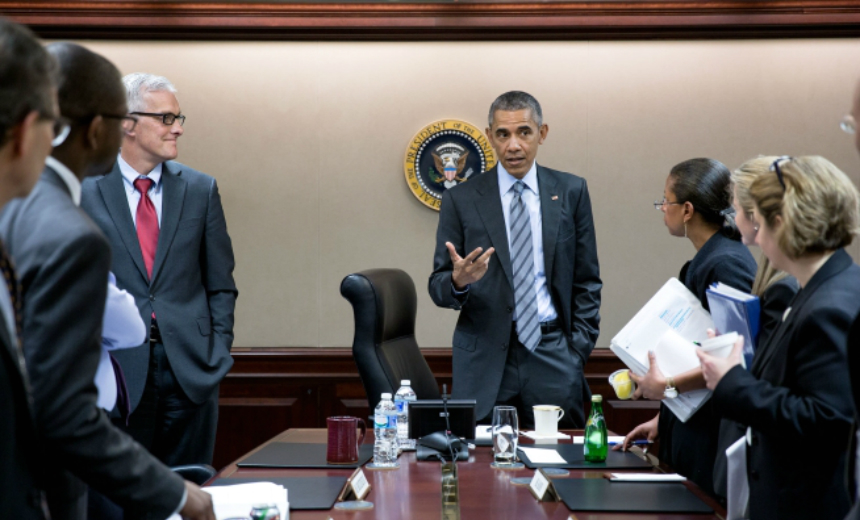 The Obama administration has implemented a number of cybersecurity and privacy initiatives aimed at making IT more secure for the federal government and the private sector. Those include the cybersecurity framework, National Strategy for Trusted Identities in Cyberspace, employing encryption and sharing cyberthreat information.
See Also: Threat Horizons Report
Will the next president carry on the Obama cybersecurity policies or decide to take a different approach? That's a question to be debated by a panel of experts at Information Security Media Group's Fraud and Breach Prevention Summit in the Washington area May 17 and 18.
View the Full Agenda: Fraud & Breach Prevention Summit: Washington DC
The summit also will feature keynote addresses by government luminaries, including Department of Homeland Security Deputy Undersecretary for Cybersecurity Phyllis Schneck, National Institute of Standards and Technology Fellow Ron Ross and Virginia Technology Secretary Karen Jackson.
Phyllis Schneck addresses how computers can defend against malware much as the human body fights off viruses.
Other sessions will feature presentations by Jeremy Grant, former head of the National Strategy for Trusted Identities in Cyberspace, an initiative to create a trustworthy identity cyber-ecosystem; former U.S. CERT Director Mischel Kwon; and longtime Central Intelligence Agency CISO Robert Bigman.
These influencers and others will cover topics that reach beyond the government and have a direct impact on how private enterprises secure their systems to prevent fraud and breaches.
Political Issues
The panel on how the next president will deal with cybersecurity will include Karen Evans, former federal CIO; Ari Schwartz, former special assistant to the president and senior director for cybersecurity; Steve Chabinsky, a member of the presidential Commission for Enhancing Cybersecurity and former FBI deputy director for cyber; and Larry Clinton, chief executive of the Internet Security Alliance.
It's not at all clear how the next president will tackle cybersecurity because the candidates have not extensively articulated their goals. But the panel will explore what existing programs will likely be retained by the next administration and which ones could be eliminated or altered. Plus, the panelists will discuss potential new cybersecurity initiatives the next president would pursue. Our experts will address:
The cybersecurity priorities facing the 45th president;
How the experiences of the candidates reflect the way they'd address cybersecurity as president of the United States; and
How the next president's cybersecurity initiatives will influence the way your organization secures its IT.
Keynote Speakers
One of the keynoters who will address critical cybersecurity issues is Schneck, DHS's top policymaker devoted solely to cybersecurity, and her portfolio includes overseeing the voluntary program in which the government and private sector share cyberthreat information. Schneck also is a leading proponent of malware provenance, which examines malicious code to identify attributes that could be shared by other malware (see DHS Eyes Malware Provenance to Identify Malicious Code).
Ron Ross discusses the impact of new NIST guidance on adapting engineering practices to cybersecurity.
NIST's Ross, another keynoter, will discuss draft guidance on systems security engineering, which details an integrated approach to building trustworthy resilient systems. It's a novel scheme for enterprises to establish their IT security programs (see How to Bake Security Into IT From the Start).
Virginia's Jackson will conclude the summit with a presentation on how the state's Office of the Secretary of Technology works with stakeholders inside local, state and federal government, as well as in the private sector, to beef up security (see VA Gov. McAuliffe on Cybersecurity).
Other Hot Topics
Other sessions will tackle such critical issues as the authentication, the emerging threat landscape, identity management, the insider threat and ransomware.
"Identity as the Great Enabler: Improving Security, Privacy and Customer Experiences," will feature former NSTIC leader Grant, now managing director at the security adviser Chertoff Group, and Liz Votaw, senior vice president of Bank of America's OmniChannel Authentication Strategy. This session will explore how identity "done right" is a fundamental building block for any CEO and CISO, enabling organizations to streamline processes and enable more user-friendly online experiences for employees, partners and customers (see Enhancing Authentication: Status Report)
In another session, Kwon, the former U.S. CERT director, will be joined by Brian Varine, Justice Department security operations center manager to discuss: "Investigating the Unknown: Improving Security Operations." And former CIA CISO Bigman will offer a presentation on creating "trustability" by strengthening breach defenses (see Former CIA CISO on Practical Defensive Measures ).
The sessions outlined here are just part of a jam-packed day-and-a-half summit agenda that also features a number of non-government fraud and breach prevention experts. Please check out the complete agenda, and I hope you'll join me at this educational event.