Sometimes, Stuff Happens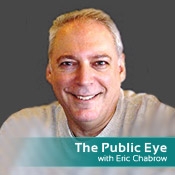 Eugene "Spaf" Spafford, one of the top cybersecurity experts in the U.S., understands the complexity of IT security like few others. The computer science professor and executive director at the Center for Education and Research in Information Assurance and Security at Purdue University has focused his research on the detection and remediation of IT systems failures and misuse.
For Spaf, securing important data hit close to home Tuesday night; in fact, it occurred in his home. While he and his wife slept, a thief entered their home and stole his wallet and her purse and all of their iPods and laptops. Cost of the loss: $5,000. But their data remained secure.
In an entry on his blog, Sometimes, Stuff Happens, Spaf - who's fighting a case of bronchitis - wrote that he had the serial numbers of his devices and the police found some physical evidence, both of which might prove useful in recovering the items and finding the culprit. "We shall see," he wrote, adding:
"And yes, I have backups of the computers. Offsite backups of my mail computer, in fact."
Smart guy. How diligent are we in backing up our data?
Spaf wrote he had stuff stolen before, so he's not freaked out by this, though he's quite annoyed. He added:
"However, it's a learning experience, too. From now on, the alarm system will get set every night. And I'm probably going to get that firearm license after all. Not that having a gun around would have helped in this instance, but it might be useful in some future instance. Not to mention that having weapons handy gives me something to discuss with Elizabeth's dates."
Now, talk about tools to protect your important assets.
* * *
Here are some of our recent interviews with Spaf: