Social Networking: What Don't You Want A Prospective Employer To Know?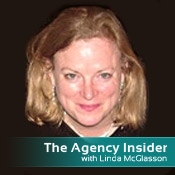 The power of social networking web sites can be measured by just looking at the number of hits (or visits) to a person's web page on such well-known sites as MySpace or Facebook.
The negative side web users should consider before placing information on such social networking sites include the connection one MySpace page owner had to last year's Eliot Spitzer scandal. A record number of visits were recorded to the home page on MySpace of "Kristen," the 22-year-old would-be singer and high-priced call girl from New Jersey. She was at the heart of the Spitzer scandal. Ashley Dupre's web site page was flooded with visitors after her name was made public shortly after the news broke about Spitzer's liaisons with her at a Washington D.C. hotel.(Anti-Money Laundering Reports Help Take Down NY Governor).
So what does that have to do with your own MySpace page or your Facebook photos? Well, in this era of videos, photos and "express your innermost feelings" on the wide and wild world of the Internet, think what would pop up on the screen if a prospective employer were to type in your name on MySpace or Facebook? Or even just a Google search?
When you're in high school or college, you tend to overlook what may follow you after you graduate and tag along with you through your adult life. For the generations before MySpace and Facebook came along, we didn't have too much saturation beyond our hometowns' borders for photos to make it into the hands of people we didn't want seeing, i.e. the silly photos from the band bus on the way back from the state tournament, or the fraternity mixer photos that somehow ended up on your advisor's desk the next Monday.
Now through the magic of MySpace and Facebook, and the caching and indexing of every known page of information, media and photos by Google and other search engines, photos that don't show you in the best light are available for everyone, including those prospective employers.
Goes almost without saying: Some companies that perform background checks use MySpace, Facebook and Google to suss out any really horrendous actions, words or images that show things that a candidate thinks no one could find out about them. Even law enforcement both here in the US and in Europe looks to social networking sites, too, for clues and information. More than one juvenile has been caught through their bragging about committing a crime on their Facebook or MySpace page.
My Mom used to tell us when we were growing up, "Do everything in your private life as if it were going to be public, then you don't have to worry about people finding out something bad about you." Translated to what we heard -- "Toe the line and keep your nose clean, otherwise you'll answer to your Dad and me." This was something my siblings and I tried to do, but didn't always succeed. But at least some of our teenaged and early 20s antics didn't get recorded onto MySpace for future generations.
If you do have a MySpace or Facebook page -- or if you know your staffers do -- look at it through the eyes of a prospective employer. Think of your page as a business card: It reflects the image you want to show to the rest of the business world. And whether you mean it to or want it to, business often crosses over to a person's private life.
Now more than ever.