Social Media: You Can't Ignore, so Explore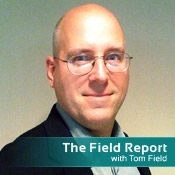 Twitter, FaceBook, LinkedIn - every organization it seems is struggling on some level to answer two questions:
"What should we be doing as an organization in social media?"
Social media is a means to market the company and appeal to younger, tech-centric customers. It's also a great way to fritter away a day ...
"What are employees within our organization already doing - and on company time?"
Yin and Yang. Social media is a means to market the company and appeal to younger, tech-centric customers. It's also a great way to fritter away a day or, worse, be misrepresented by employees who don't take their ambassador role seriously enough.
Then, of course, there are the security risks inherent in social media. What if an employee inadvertently posts sensitive data online? Or if someone clicks on a bogus app and introduces malware to the organization?
There's a lot to think about, and you've got to do it simultaneously - weigh your risks and stake out your territory.
Toward that end, I want to point out some social media offerings from Information Security Media Group.
First is "Social Networking: Is Your Institution Ready for the Risks?", a new webinar produced by Matt Speare of M&T Bank. Matt's premise: It isn't a question of 'Will your institution leverage social networking sites such as Facebook and Twitter?' Your organization is already there, or will be soon. The issue is: Are your employees using these sites safely, within your guidelines (do you even have guidelines?) and without divulging potentially compromising information? And do you have a risk management policy in place?
In this session, which is open now for registration, Matt explores how his organization stepped into social media externally and internally, he shares some of the risks to watch out for, and he even offers up a sample social media policy. Which, frankly, is as necessary these days as an "acceptable use" policy.
So, check out Matt's webinar. It's an excellent contribution to this social media dialogue.
Next, I want to point out some of our own social media excursions, which have been gaining a lot of traction among readers who like to follow our activity in the course of their workday.
On LinkedIn, we have two networking groups for discussion, news and views:
The BankInfoSecurity Forum is hosted by me and serves as a one-stop-shop for discourse on banking/security matters. We've had some good information posted recently on H1N1 and on the spate of phishing attempts targeting bank employees.


The GovInfoSecurity Forum, hosted by my colleague Eric Chabrow, managing editor of GovInfoSecurity.com, offers the same amenities to our government/security audience. Cybersecurity, naturally, has been the dominant discussion point there.
Finally, I want to point out our Twitter activity. For those of you who have heard the name and still don't quite get it, this is Twitter in a nutshell: A mini-blog that sums up one's thoughts or activities in 140 characters max. We use Twitter to keep you posted on the latest news, blogs, interviews and agency alerts as soon as they're posted. You can easily subscribe to our Twitter accounts, which include:
SecurityEditor, which is yours truly trying to offer a convenience store for ISMG news.


GovInfoSecurirty from Eric Chabrow, keeping you abreast of news from his focus area.


BnkInfoSecurity and CUinfoSecurity from managing editor Linda McGlasson, who posts the latest banking/security news.


And then ISMG_Career from contributing editor Upasana Gupta, who heads the Careers site common to each of our vertical focuses.
Check out our social media offerings, please. Join the groups, sign up for the feeds, and please share your reactions.
Let us know, too, how your organization is venturing into social media. As Matt Speare says, it's not a matter of "will?" - it's about "how?"