Schmidt to Announce Easing of CNCI Secrecy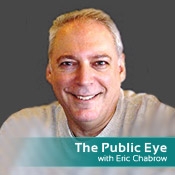 White House Cybersecurity Coordinator Howard Schmidt will announce at the RSA security conference on Tuesday the easing of secrecy shrouding portions of the Bush-era Comprehensive National Cybersecurity Initiative, confirming a report posted on GovInfoSecurity reported on Feb. 2:
"The Obama administration will soon release an unclassified summary of the initiative as part of the White House's goal to increase transparency in government.
Tuesday morning, White House spokesman Nicholas Shapiro said in an e-mail message that Schmidt will discuss in his RSA address two themes he sees vital to the nation's cybersecurity efforts: transparency and partnerships. Said Shapiro:
"These two themes go hand-in-hand. You cannot have one without the other, and they form the foundation of nearly all of the action items outlined in the president's Cyberspace Policy Review."
Shapiro said Schmidt is "personally dedicated to ensuring that the federal government's cybersecurity efforts are as transparent as possible." Thus, Schmidt's announcement at RSA that the Obama administration has revised the classification guidance for the CNCI.
President Bush in January 2008 signed a directive establishing the CNCI that's aimed at getting the government and private sector to work together to secure the nation's critical IT infrastructure. Some estimates put the five-year budget of CNCI as high as $40 billion. In February, GovInfoSecurity.com reported total budget request for the CNCI for fiscal year 2011, which begins Oct. 1, is about $3.6 billion.