SafeCatch: a New Approach to Confronting Would-be Robbers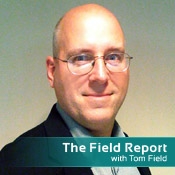 In this space a few days ago, I shared with you the story about the Seattle bank teller who lost his job after breaking protocol & chasing down a would-be robber.
Well, after my blog entry appeared, I heard from a reader from an institution in Georgia who shared with me some info he'd received from the FBI about its innovative robbery prevention program.
With SafeCatch, bank employees are trained to look for suspicious behavior, and when they see it - respond.
SafeCatch is the program's name, and it was developed in Seattle three years ago by special agent Larry Carr, who has presented his training to more than 40 banking institutions and 3000 bank employees.
"Robbery suppression" is the concept, and it flies in the face of a bank's typical SOP - compliance, or "Take whatever you want, please."
With SafeCatch, bank employees are trained to look for suspicious behavior, and when they see it - i.e. someone standing nervously in line, maybe wearing a hat or a hooded sweatshirt - then they single out that individual for some special attention. Greet the individual. Make introductions. Offer to help the person open a new account.
If the suspicious individual is a robber, then this extra attention might be just enough to foil a crime. If it's just a typical customer ... well, what harm a little extra customer service? In addition to looking for suspicious behavior and engaging customers, bank employees are trained through SafeCatch to dial 911 immediately after a robbery - not activate an alarm. By directly communicating with police, employees might be able to share details that help capture the suspect immediately.
"It's important to catch the guy after his first robbery and before he can strike again," Carr says in an FBI news release about the SafeCatch program. "If we teach strategies that make it possible to safely achieve a police capture, you will see dramatic drop in an area's bank robbery rate."
In fact, Seattle - where SafeCatch was hatched -- saw a 51 percent decrease in bank robberies last year. Impressive results given the state of the economy and rise in robberies elsewhere.
I've contacted the FBI's Seattle office and asked to speak to Agent Carr. Something tells me he has some insights from which all our institutions might benefit.