RSA Day Two: It's About the Government, Stupid!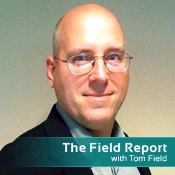 Edgar Allan Poe might be the conference theme, but the topic everybody is talking about? Government.
From financial regulatory reform and compliance to the Obama Administration on cybersecurity, attendees and sponsors alike all are talking about the convergence of the U.S. federal government and information security.
RSA attendees and sponsors alike all are talking about the convergence of the U.S. federal government and information security
The agenda reflects the focus, too. Yesterday's keynote by NSA Director Keith Alexander was well-attended and well-received. And, a subsequent panel discussion of the Obama administration's cybersecurity policy was standing-room-only. All eyes today are on the afternoon keynote by Melissa Hathaway, acting senior director for cyberspace at the National Security and Homeland Security Councils, who has just completed a two-month interagency review of federal government cybersecurity programs, policies and procedures.
I'll be attending and reporting on Hathaway's presentation later today. Other sessions of special interest to me - and to you:
The State of the Security Business - the Analysts' View and
Education vs. Paranoia: Should U.S. Banks Market Security to Consumers?
If you're at the event and attending these or any other sessions, please write in with your reactions.
Industry Insights
Among the sponsors I met with on Tuesday, I spent time with a trio of CA executives who had insights on security/business trends in federal government and financial services. Please check out my podcast interviews with:
Lina Liberti, VP Security Product Marketing, discussing new CA research and solutions;
Mick Coady, worldwide VP, discussing global financial services trends; and
Brian Bentzen, government expert, on trends in federal government and the private sector should be paying attention.
Securing Mobile Solutions
Also from the expo floor, I had the chance to speak with Britt Womelsdorf of Sybase re: mobile security solutions - how to manage and secure mobile devices. Despite the recession, Britt says - perhaps because of it - mobility is flourishing. Hear how some of his customers are tackling their challenges.
All About Compliance - Interview with Prat Moghe of Tizor Systems
Regulatory compliance is always a hot-button issue for information security organizations. And in today's marketplace, with the new presidential administration, the focus on compliance is only going to increase.
In an exclusive interview from the RSA Conference, Prat Moghe, founder and CEO of Tizor Systems, discusses how to reduce the complexity and cost of compliance.


See Also: Zero Trust Webinar: Research Insights Exploring the Actionable, Holistic & Integrative Approach to Security