RSA Conference 2015: Visual Journal
Attendees Flock to Sessions, Tchotchkes, Selfie Sticks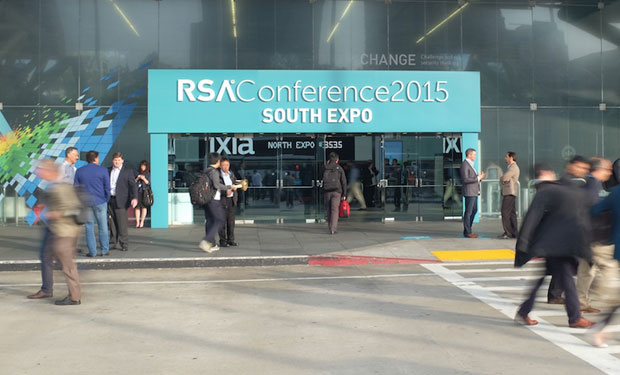 Information security practitioners flock to the annual RSA Conference in San Francisco to keep abreast of the latest security trends.
See Also: Now OnDemand | C-Suite Round-up: Connecting the Dots Between OT and Identity
While there's been no one, overriding standout this year - thematically speaking - some of the topics that seem to be dominating keynotes, sessions and attendee chatter include threat intelligence, information sharing, all things privacy, and the rise of cyberinsurance.
Moving away from the session rooms and keynotes, however, here are some of the most interesting trends that I've been seeing at the conference, including the year's hot tchotchkes:
Conference Attendance
Final attendance numbers have yet to be released, but anecdotally it feels like the 2015 conference attendance figures are exceeding the 28,000 people seen last year. All photos Mathew Schwartz/ISMG.
Hot Topic: Privacy
SMG's Tom Field interviews Michelle Dennedy of Intel Security about the growth of privacy as a global concern, and the parallel career opportunities this creates.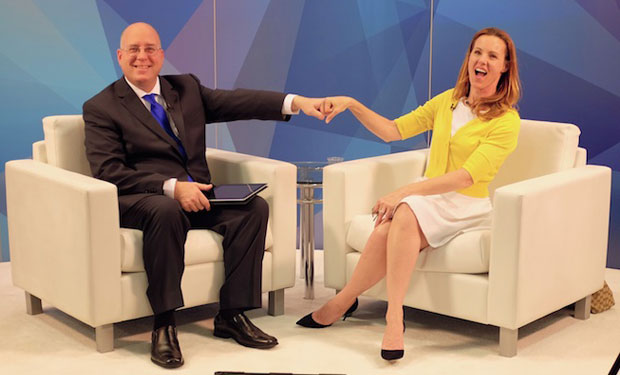 In Motion
With hundreds of exhibitors in both the North and South Expo Halls at the Moscone Center, and sessions held at both of those locations, as well as Moscone West, attendees often had to range.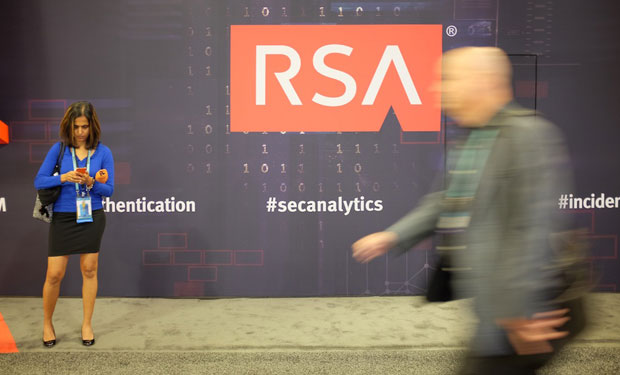 Google Cardboard
Google's affordable - and even DIY - virtual reality system made its RSA debut in vendor presentations.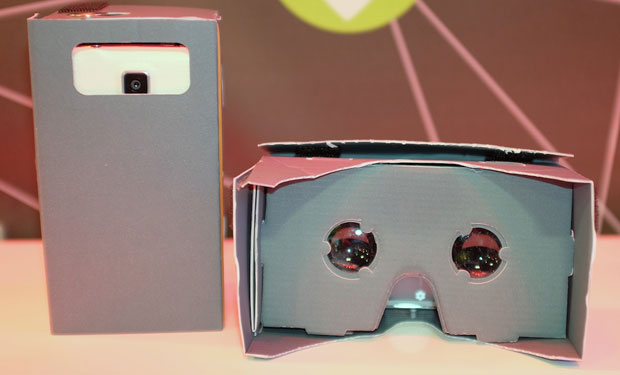 No Drones
Despite drones now featuring in RSA sessions, especially in terms of their potential privacy implications, the use of unmanned aerial vehicles in the RSA Expo Hall - or session rooms - is banned. Not so, however, jugglers.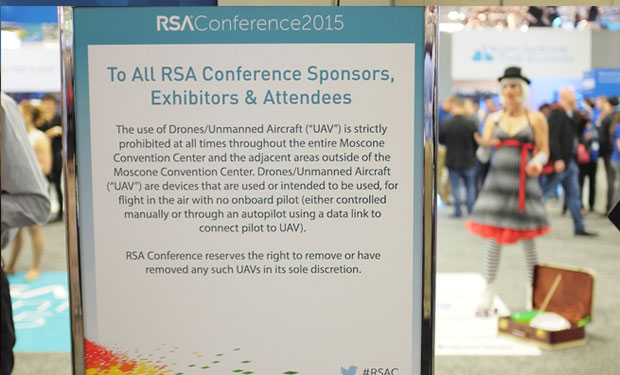 Swag Bag
One measure of a successful conference is the swag with which one can fill one's bag - often in return for sitting through a short vendor presentation, of course.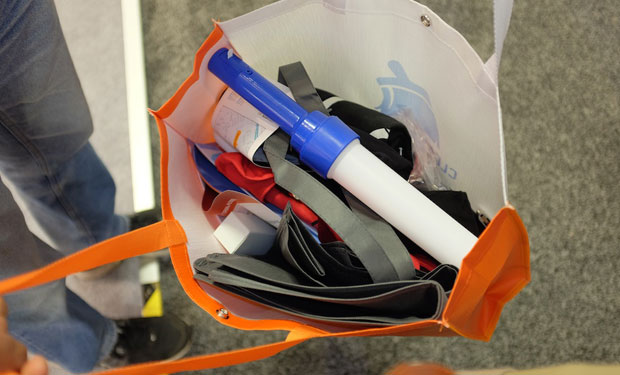 Shark Laser Pointers
Perhaps the most coveted tchotchke, attendees at this year's RSA tell me, is the Shark With Frickin' Laser Pointer, which brings a key evil plan from the 1997 epic Austin Powers: International Man of Mystery to life.
Selfie Stick
Whatever your take on the cultural trend of the selfie stick - a metal contraption that allows a photographer to take a portrait of themselves - their distribution at RSA proved popular, making this another piece of must-have swag.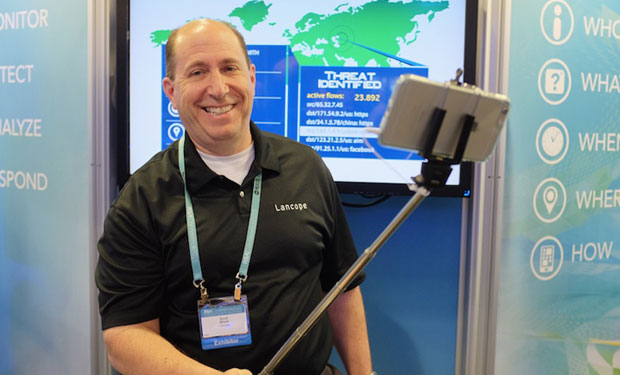 Viking Invasion
For the more refined set, however, Viking helmets proved a standout RSA offering.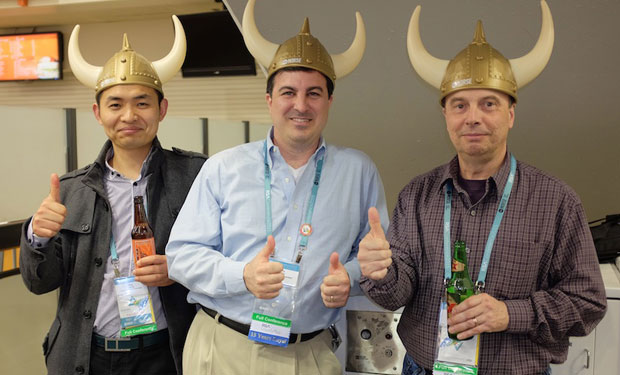 Video Interviews
ISMG spoke with many of the keynoters and session presenters at this year's conference.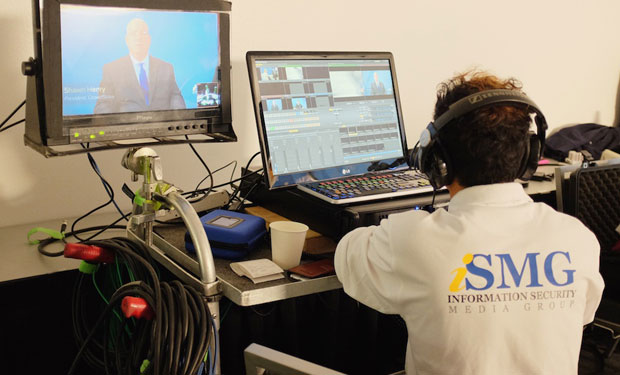 Shawn Henry: Behind the Scenes
Crowdstrike's Shawn Henry details threat-intelligence trends to ISMG Executive Editor Tracy Kitten.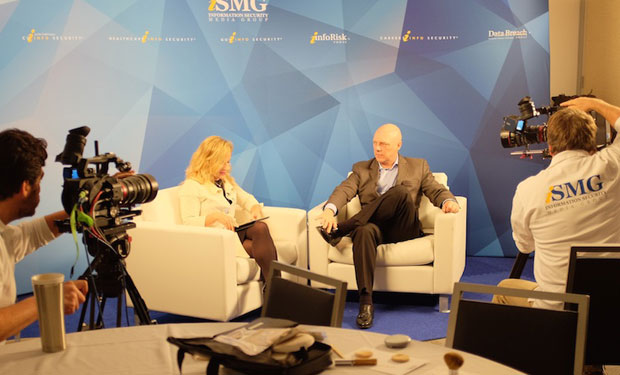 Meet and Greet
RSA is also a great opportunity for our editorial teem - including Executive Editor Eric Chabrow - to connect with both readers and the technology firms that visit and exhibit at RSA.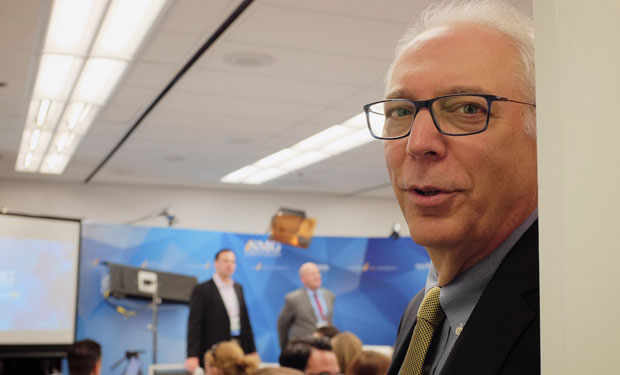 PR Meet and Greet
ISMG also holds an annual "meet and greet" session with the PR and media professionals who help coordinate the dozens and dozens of interviews we coordinate at each year's conference.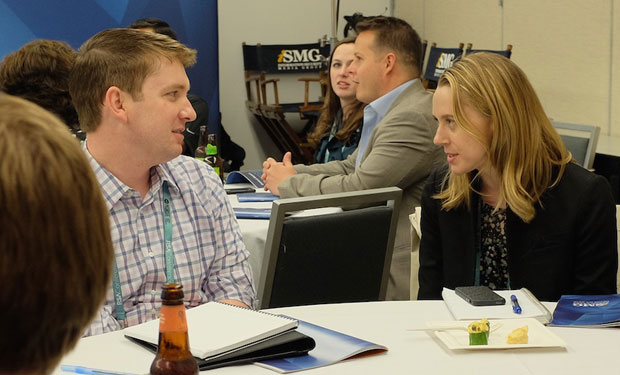 Additional Summit Insight:
Hear from more industry influencers, earn CPE credits, and network with leaders of technology at our global events. Learn more at our Fraud & Breach Prevention Events site.