Risk Management: Your Role Model is on Main Street, not Wall Street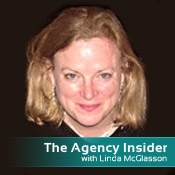 Some of us who've been around for a while remember that when the security professional needed advice on risk management, we turned to our downtown investment banker. With the recent number of investment banks being converted, and other big bank holding companies being sucked up into other institutions or being chopped up, (WaMu and Wachovia) those doors we used to knock on are no longer open.
Okay, the investment bankers are gone, so let's turn to our insurance company for advice. When AIG, the world's largest insurance company was bailed out, I knew that there was no reason to look to big insurance for those risk management answers anymore. These guys aren't going to be able to offer advice while trying to keep their chins above the water line.
The new teachers of risk management should be the community banks and credit unions.
So where do we go now? Take a look at those 98 percent of banks and credit unions that are still standing strong in these trying economic times. Despite that the majority of our banks and credit unions remain well capitalized, with $1.35 trillion in capital and more than $144 billion in reserves, the public is still panicked by the news of big banks closing or merging.
The new teachers of risk management should be the community banks and credit unions. They've made the wise decisions and have a diversified approach in their lending, and their business controls and information security programs reflect the risks that the institution is facing in its market.
Since 1991 the federal banking laws have significantly bulked up bank regulations, and more banks are putting in enterprise-wide risk management processes in place, including those small entities that make up the majority of our institutions out there on Main Street, USA.
The new mentor model for risk management will be your next-door community institution. Here in New Jersey, where I live, that means nearly 350 institutions that their peers can use as role models and mentors.
How does the risk management model look in your state, and where do you think your institution ranks compared to others re: the strength of your risk management model?