Resilience in the Supply Chain
Tips for How to Improve Business Continuity Management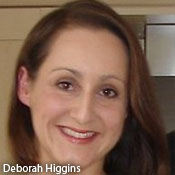 Achieving resilience in the supply chain is something all organizations aspire to. We still have a long way to go, and it may be that increasing or improving resilience in the supply chain is a more realistic goal than achieving resilience.
See Also: Live Discussion | Securing Business Growth: The Road to 24/7 Threat Detection and Response
According to the Business Continuity Institute's recent Horizon Scan Survey published in January of this year, among the top threats dominating the horizon scanning of BC professionals around the world are unplanned IT and telecom outages, data breaches, adverse weather and interruption to utility supply. Clearly such disruptions have far reaching consequences on an organization, but specifically in the supply chain, where effectively the impact is multiplied.
In a major disaster, employees are impacted personally and their family comes first, not the business.
A recent report by Zurich Municipal puts supply chain failure as the third major incident risk faced today and yet found misplaced confidence in supply chain risks among public sector leaders. It cannot be exclusively a public sector leader problem.
Supply chain disruptions have led to a loss of productivity for almost half of businesses surveyed in the latest BCI Annual Supply Chain Resilience Survey. In a follow-up report on global supply chain resilience, based on interviews with organizations whose supply chains were disrupted by the Great East Japan and Christchurch, New Zealand earthquakes in 2011, the lessons learned have prompted significant changes in supply chain strategies. For one organization the key change was to engage with alternative suppliers. For another it was to undertake a much more detailed Business Impact Analysis to gain a better understanding of what impacts their supply chain, people being one of the greatest factors. In a major disaster, employees are impacted personally and their family comes first, not the business, and organizations have learned that this must be reflected in their business continuity arrangements.
Increasingly complex supply chains and dependencies on ICT, leaner management processes, sole/multi-source suppliers and just-in-time delivery methods can make the goal of supply chain resilience seem impossible to achieve. Whether we are dependent on a supply chain or part of a supply chain, we are all vulnerable to disruptions beyond our control.
Hints and Tips
What can we do to work towards achieving our supply chain resilience? Here are some tips:
Think strategically about managing risk within the supply chain and across partners. Having business continuity management at board level will ensure that a comprehensive approach is taken to business resilience. BCM provides the link between the organization's objectives, the risks it agrees to take and the measures needed to manage the resulting vulnerabilities.
Understand our organization by carrying out a Business Impact Analysis to ensure that we identify those key suppliers that deliver our products and services. Using BCM techniques will identify key suppliers by the part they play in our organization's critical processes, activities, our assets and resources.
Prioritize our key suppliers (typically between 1 and 5%) and base this prioritization on the information collected through the Business Impact Analysis rather than how much is spent with them or who the main threats are.
Understand the immediate impact of a disruption and the longer term consequences to stakeholder confidence and reputation arising from a supply chain failure. The media and stakeholders will have little sympathy for our situation if we did not plan for the consequences of a supply chain failure. We may not be able to do anything about the failure of a supplier, but we can plan for the consequences of it.
Have an incident management plan in place to respond to the immediate impact of a supply chain disruption as part of our BCM arrangements. Ensure the incident management team is well rehearsed.
Test and exercise our BCM arrangements to include supply chain failure scenarios. Involve all parts of the business to ensure all potentially impacted areas are considered.
Seek adequate assurance from our suppliers, not just asking if they have a BC plan. Examine whether it is fit for purpose and consider how and if it fits with our own organization's recovery objectives.
Collaborate with and build good relationships with key suppliers and support each other through the BCM process, including planning activities and exercises to improve resilience.
It is when BCM techniques are applied to managing the supply chain that a better understanding of the risks, and how we can mitigate these risks, makes the goal of achieving resilience in the supply chain a more realistic one.
If you are interested in taking part in The BCI's 4th annual Supply Chain Resilience Survey supported by the Chartered Institute of Purchasing & Supply (CIPS), Zurich and DHL Supply Chain, we would greatly welcome your input. Also if you are interested in reading the Zurich Municipal report referred to in this blog or the BCI's Horizon Scan 2012 report, please visit our website: www.thebci.org.
Deborah Higgins is the Technical and Learning Manager with the Business Continuity Institute. She is the in-house subject matter expert for business continuity management and represents the BCI externally where subject matter expertise is required. She maintains existing material and will develop new BCM training material and promote lifelong learning amongst BCI members.