Regulatory Reform: GAO Report Starts the Debate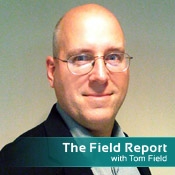 Well, "when" was Thursday, and "what" arrived in the form of a new report from the U.S. Government Accountability Office (GAO), proposing a new framework for the discussion of modernizing what it calls the "outdated U.S. financial regulatory system."
Let the debate begin...
If you read between the lines, you can see the GAO planting some significant seeds for the incoming Administration and Congress.
Not a lot of juicy details to this report. It isn't like the Treasury Department's recent proposal, which comes right out and recommends elimination of the OTS and NCUA.
But if you read between the lines, you can see the GAO planting some significant seeds for the incoming Administration and Congress, including:
A detailed look at the economic mess we're in and how the current regulatory system failed to prevent such disasters as the subprime mortgage crisis and "Madoff's madness."
Discussion of bringing greater oversight to financial services entities that don't currently receive much, i.e. hedge funds, credit rating agencies and non-bank mortgage lenders.
For that matter, how to regulate huge financial conglomerates whose business units cross many lines -- and regulatory agencies -- including banking, insurance and securities.
A call for an "efficient and effective" regulatory system, which translates to: Look for opportunities to consolidate the overlapping agencies and responsibilities that exist now.
An eye toward consumer protection, i.e. establishing a regulatory system that is adequately structured and funded to absorb institutional failures w/o necessitating taxpayer-funded bailouts.
A global perspective, acknowledging that the current crisis is bigger than just the U.S. alone, and that regulatory reform has to give agencies the ability to coordinate efforts internationally.
My favorite recommendation is the one that calls for regulators to have "independence, prominence, authority and accountability." In other words: No more subprime debacles or embarrassing Ponzi schemes that we all point to and say "How come no one caught that?"
So, the stage is set. The new President will be sworn in soon, the economic crisis is the first challenge on his plate, and the GAO has just put down a place setting. The long forks and sharp knives will come out next.
Not that anyone disagrees with the need for regulatory reform. It's just that when politics and turf wars make the scene, the debate is going to get heated. And while even the agency leaders themselves have to recognize the fundamental problem, I suspect they view the phrase "regulatory reform" as one would "minor surgery" - it's what happens to other people.
But before the debate starts in Washington, let's toss around some of our own ideas here. You're out there in the trenches. You deal with regulatory agencies every day. Where do you think the government needs to start in its march toward regulatory reform?