Prime Time for Cybersecurity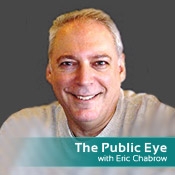 Sunday's 60 Minutes report, Sabotaging the System, about the vulnerability of federal government information systems and the nation's critical IT infrastructure face, didn't break much new ground, but served as a wakeup call to the general public about the thorny challenges we face to secure our most important IT assets, a point long known to the IT security community.
Still, with several cybersecurity bills working their way through Congress and a president who has made cybersecurity a top national security and economic priority, making American citizens more aware of the dangers to the nation's key IT systems is a public service.
But one wonders, with the potential cyber horrors on the minds of millions of voters who till Sunday hadn't given much thought about the topic, how will this play in Washington. Will the publicity pressure President Obama to name sooner than later a cybersecurity coordinator, a post that has been vacant since he outlined his cybersecurity agenda last May? Could the report help spur regulations that would require the private owners of some of the nation's most critical IT systems - banks and utilities, for instance - to follow specific rules to secure their information assets? Or, will this be seen as media hype that will be soon forgotten, replaced by other troubles, including growing unemployment, healthcare and two wars?
***
What didn't make it on the air was part of an interview with Jim Lewis, one of the nation's leading authorities on cybersecurity, in which he discussed efforts by the Federal Reserve Board to secure Fed Wire, its funds transfer network in which trillions of dollars a day flow through.
Lewis, director of the technology and public policy program at the Center for Strategic and International Studies, the group that sponsors the Commission on Cybersecurity for the 44th Presidency, said the Fed has put so much effort into Fed Wire that he doubts it can be hacked by criminals to steal money. In an outtake posted on the 60 Minutes website, Lewis characterized Fed Wire as a criminal hacker's Holy Grail:
"If you can hack into it for even a minute, you'd be rich beyond your wildest dreams. but the Fed has done a really good job, so the backbone of the banking system is safe. At the edges, though, we're beginning to see significant losses."
To make his point, Lewis referenced a recent, hushed-up virtual bank robbery that netted real money:
"It's great to be a cyber bank robber; you have zero chance of getting caught, and you make a lot of money. There is a bank that recently lost $60 million in an online hacking incident; it didn't make the front pages, but $60 million is a pretty good haul for some guy."