PCI Just Lost a Friend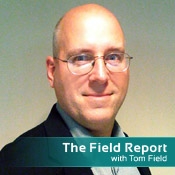 David died of natural causes last week. Just a day earlier, he and I had exchanged notes about a "Future of PCI" webinar we were eager to produce together.
A former Gartner analyst, David was founder of PCI Knowledge Base, the independent group dedicated to research and discourse on PCI evolution and compliance. This year, as you can imagine, with the Heartland breach and RBS WorldPay aftermath, David and his resources gained a lot of attention.
I don't believe David ever turned down an opportunity to talk about PCI.
Given our coverage of these breaches and the ongoing PCI debate - how effective is the standard? - David's was a prominent voice on our site. You can find his insights here:
Earlier this year, I worked with David on a panel discussion webinar, Payment Card Security Market Trends. And just two months ago, I recorded a new podcast interview about new PCI research he'd helped conduct.
I don't believe David ever turned down an opportunity to talk about PCI. He had passion for the topic, insights on compliance and what was necessary to secure electronic payments, and ... well, he was just a tireless evangelist. When I reached him two weeks ago and asked him if he had time to participate in a new, quick webinar on the future of PCI, his response was quick and affirmative: "Sure. You folks did a fine job with the last one. When should I block my calendar for?"
The last time I spoke to David, in the aforementioned interview, I asked him what advice he had for merchants that wanted to utilize PCI in their battle against fraud. His answer, basically: "It is not just about the technology."
Now, let me end with his closing statement:
"If you are going to prevent fraud, if you are going to reduce fraud," David said, "you need to understand that it starts at the business and the management of that business and making sure that reduction of fraud is important and that you have the tools in place to do it. PCI is one of an arsenal of tools that you can use to help you reduce fraud."
Thank you for your time and insight, David. Personally and professionally, you will be missed.