Critical Infrastructure Security
Next-Gen Cyber Targets: Satellites and Communication
Krishnamurthy Rajesh on Cyber, Physical Security for Growing Number of Satellites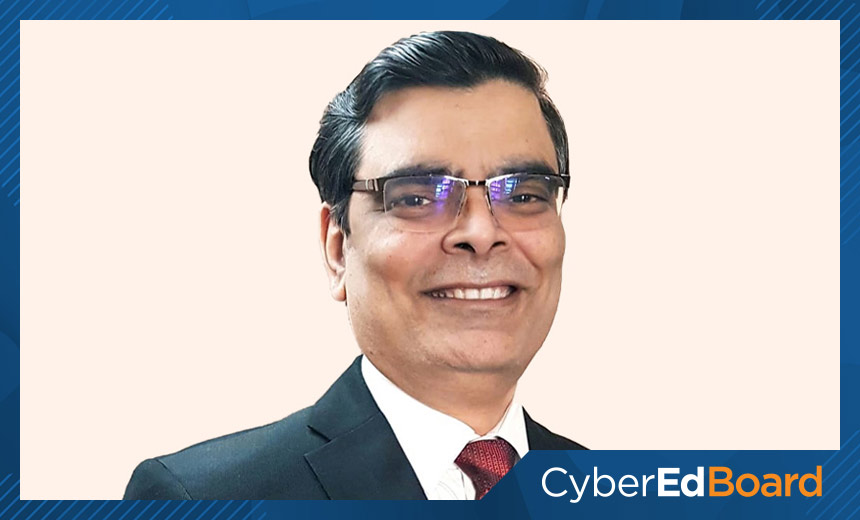 As the world looks into adapting 5G communication networks and studying 6G, satellite IoT is opening a new front for connectivity.
See Also: Fog of War | How the Ukraine Conflict Transformed the Cyber Threat Landscape
There is no doubt that satellite communication and satellite IoT will help technology to grow, and digital manufacturing, defense, disaster management and telecommunications will benefit from using these technologies. Satellite-based communication, which has wide coverage, will provide connectivity and speed from end-to-end seamlessly, and will also will improve customer experience.
We are depending more on satellites for GPS as well as real-time communication.
Currently, we are having challenges with last-mile connectivity, in the form of network and data speed and bandwidth issues and latency. This connectivity today is provided by telecom operators and depends on geographical conditions and locations. In the near future, however, Low Earth Orbit satellite-based connectivity will increase, reducing our dependency on terrestrial connectivity.
As there will be an increase in dependency on satellites for GPS navigation and for real-time communication, there will be a demand for more LEO-based satellites for low-power communication in comparison to geostationary or GEO satellites, and these LEO satellites will require completely new kinds of security.
Cyber and Physical Security for Satellites
There was a time when satellites were difficult to compromise, but as hackers have become more sophisticated, this is no longer the case. Now, communication may be established by aiming an antenna at a satellite. Any compromise will lead to disruption of services, and due to the size and scope of the satellite ecosystem, it may be difficult to trace and shut down a cyberattack on a satellite.
The need to safeguard satellites in orbit includes securing communication as well as ensuring that no physical collision or destruction occurs. Anti-satellite technology and ground-based threats can cause disruption, including jamming, eavesdropping and taking control of broadcast data for spoofing.
Every stage of data transmission needs to be protected.
We need to establish trust between the Earth-based device and the satellite. This involves creating and adapting a device trust solution with secure authentication for accessing the satellite. An innovative solution for autonomous maneuverability capability, along with inter- and intra-orbit satellite communication, is also needed.
Every stage of data transmission needs to be protected. If a satellite receives any unauthorized transmission, it must be capable of ignoring the signal and blocking the attacker from reaching the satellite. This calls for speedy, real-time, proactive security solutions, as any delay could give the hacker time to infiltrate and get out before anything can be done to stop them.
More Satellites, More Challenges - Including War
As we gear up for advancement in rocket technology to place satellites in orbit in cost-effective ways, such as the Geo Orbit Launch Vehicle and the Nano Satellite Launch Vehicle, there will be an exponential increase in the number of satellites orbiting the Earth in the future.
Satellites offer many features, such as remote sensing, communication, surveillance and weather forecasting. But the increase in the number of satellites at different orbits will create congestion and increase the chance of collisions and space debris.
The one who controls communication will have the edge.
As the paradigm shifts from terrestrial-based communication, which requires interconnected devices and line of sight - a type of propagation that can transmit and receive data only where the transmitting and receiving stations are in view of each other without obstacles between them - to satellite-based access from anywhere, it is likely that our next war will be conducted via satellites, and the one who controls communication will have the edge.
CyberEdBoard is ISMG's premier members-only community of senior-most executives and thought leaders in the fields of security, risk, privacy and IT. CyberEdBoard provides executives with a powerful, peer-driven collaborative ecosystem, private meetings and a library of resources to address complex challenges shared by thousands of CISOs and senior security leaders located in 65 different countries worldwide.
Join the Community - CyberEdBoard.io.
Krishnamurthy Rajesh has over 20 years of experience in information technology leadership roles in Indian and global environments. He has expertise in strategizing and implementing different elements of technology and process from the inception stage to operation. This includes information and data security, digital transformation and adapting to cutting-edge technology such as AI, IoT, M2M and RPA while keeping innovation and ROI as a base. Before GreyOrange, Rajesh was associated with ICRA Ltd., ITC Ltd., ORIX Auto Infrastructure Services Ltd., Magma Fincorp and Bahwan Cybertek LLC. He has experience in setting up a consulting practice in the Industry 4.0 domain.