My Favorite Interviews of 2009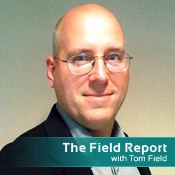 Today I'd like to talk about my favorite interviews of the year. And there have been a magnificent seven of those, including:
1. Anatomy of a Data Breach Investigation: Alain Sheer, FTC Attorney
The Heartland Payment Systems data breach is on everyone's mind, and the case is in the hands now of the Federal Trade Commission (FTC) if it chooses to investigate. While the FTC will neither confirm nor deny a Heartland investigation, staff attorney Alain Sheer does offer his insight on how the FTC investigates data breaches like Heartland's.
Today I'd like to talk about my favorite interviews of the year.
2. What You Don't Know About the World's Worst Breaches - Dr. Peter Tippett on the 2009 Data Breach investigations Report
Verizon Business investigated 90 major data breaches in 2008, including 285 million compromised records. Nearly ¾ of those breaches were external hacks, and 99.9 percent of the records were compromised via servers and applications. Dr. Peter Tippett, VP of Technology and Innovation at Verizon Business, discusses what these results mean to financial institutions and government entities.
3. Consumer Protection and Other Regulatory Priorities - Michael E. Fryzel, Chairman of the NCUA
Michael E. Fryzel, former chairman of the National Credit Union Administration (NCUA), proposed a new Consumer Protection Office within the credit union regulatory agency. In an exclusive interview, Fryzel discusses details of his proposed Consumer Protection Office.
4. H1N1 Update: How to Prepare for Flu Season - Regina Phelps, Pandemic Expert
How should businesses and government agencies prepare for the expected widespread return of the H1N1 virus? Regina Phelps, a noted expert in pandemic preparedness, updates us on H1N1, discussing how individuals and organizations can take steps today to ensure effective response to H1N1.
5. Lessons from Spies -- Peter Earnest of the International Spy Museum
The International Spy Museum has just celebrated its 7th year and its 5 millionth visitor, says Executive Director Peter Earnest, a former CIA officer who's run the museum since its inception. Earnest discusses lessons to be learned by today's information security professionals.
6. Gartner's John Pescatore on 2010 Threats, Trends
Organizations have never had so many security risks in so many remote locations, says John Pescatore, VP and Distinguished Analyst with Gartner, Inc. Mitigating these risks will be among the primary challenges for information security leaders in 2010. In a discussion of security trends, Pescatore offers insight on emerging threats and solutions.
7. Marcus Ranum: The Biggest Security Threats Getting the Least Attention
Marcus Ranum has a unique take on the biggest information security threats to organizations and individuals. A renowned expert in secure systems and design, Ranum, currently the CSO of Tenable Network Security, offers a new look at topics such as the risks of cloud computing and what he calls the myth of cyber warfare.