More Bank Failures, New Opportunities
Surviving Banks Can Make 'Positive' Change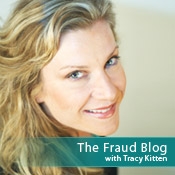 Take, as an example, the Federal Deposit Insurance Corp.'s report that banks and savings institutions are turning higher profits this year. FDIC-insured banking institutions reported profit of $14.5 billion for the third quarter of 2010, up $12.5 billion from the $2 billion they earned during Q3 2009.
Even more promising? Q3 2010 represents the fifth consecutive quarter during which earnings at FDIC institutions have reflected a year-over-year increase.
Banking institutions have more chances to think outside the box and serve the unbanked.
"The industry continues making progress in recovering from the financial crisis," says FDIC Chairwoman Sheila C. Bair. "Credit performance has been improving, and we remain cautiously optimistic about the outlook."
But it's a glass-is-half-full story.
The financial industry continues to consolidate, and bank closures are up. After a two-week lull -- the longest gap in closing announcements we've seen in months -- last Friday the year's running tally of failed banking institutions hit 173. At the end of 2009, the total was 171.
Interestingly, August 2010 also was the month when the FDIC reported that its "Problem Bank List" included 829 institutions for Q2 2010. Those 829 banks reflected an increase from the 775 banks that made the list at the end of Q2 2009. The 829 also represented the highest number of problem institutions reported by the FDIC since 1993, when 928 made the list.
At the end of 2010's Q2, total assets of "problem" institutions also had declined year over year, from $431 billion to $403 billion.
Not much analysis is needed to understand that we were likely to see more banks closed and more acquired. And those closures and acquisitions are not a bad thing, necessarily, evidenced by the increased profits the FDIC reported last month. But the industry is in for some significant changes, especially where new consumer needs are concerned.
The shuttering of smaller institutions leaves a financial void for certain segments of the population. Depending on how the closure or acquisition is handled, some of those segments could be left with no services at all. Sadly, displaced consumers are likely the ones who could most use financial services right now, given the still-strained economic climate. That poses a challenge and an opportunity for the banking institutions left standing, and 2011 is positioned to be a year of great innovation.
Banking institutions have more chances now than they have in the past to think outside the box and serve consumer segments they have not traditionally targeted, i.e., the unbanked.
I, for one, will be extremely interested to see how existing and new financial services shake out, as well as see the impact regulatory reform and the new Consumer Financial Protection Bureau will have on those services.
One can only wonder what we'll be blogging about in December 2011!