Mobile Payments: Bridging the Gap
The Challenge is Getting the Players to Play Together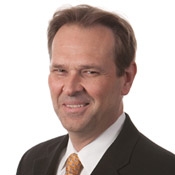 With 247 million smartphones in use on mobile networks, consumers today have more computing power in their hand than desktop computers of just a decade ago. And they are not afraid to use this technology as a platform for transactions. App stores have exploded, spawning an entire cottage industry of app developers. But this explosion has not truly addressed the real opportunity of being able to use a mobile phone as a contactless payment mechanism at point of sale. The challenge to enabling this capability is getting all the players in this emerging ecosystem to agree to terms on how these transactions will be handled and how the interchange is shared.
Developing a functioning ecosystem is critical to the propagation of mobile payments. Of course, there is a need for the right equipment - specifically, phones capable of conducting a near field communication-based transaction, and the point of sale terminals with contactless reader capability. While this equipment is not ubiquitous today, there are positive industry strides and several innovative technologies being introduced to fulfill this aspect of the payment infrastructure to enable mobile payment.
Mobile payment is coming. The question is will all the traditional payment and wireless players come together in time to meet this growing demand?
The bigger picture to enabling mobile payment is getting banks and mobile carriers to come together. There is an understandable struggle over customer/subscriber and user interface ownership. Banks view mobile payment as an opportunity to ensure activation of the payment device because the user will have to accept the download and enter a PIN to install the application, thereby activating the payment mechanism and increasing the potential for the payment product to be used. The carriers view this as an opportunity to further monetize their subscriber base. In a world of all-you-can-eat data plans (at least for now), carriers are looking for functionality to increase revenue above and beyond traditional average revenue per user. The critical element falls between these two camps. In order for mobile payments to move forward, there needs to be a trusted secure point of connection between these two unfamiliar worlds.
To bridge the gap, there have been several connection points proposed. At this stage of development, it seems that the way forward is to utilize existing payment rails coupled with the functionality of a trusted third party to make the connection between the wireless and the banking worlds. Earlier this year, Nice, France became the first city outside of Asia to embrace mobile payment. For this to happen, the ecosystem needed to be established. NFC phones were made available in market along with the associated contactless POS terminals. Probably the bigger feat was pulling together the mobile operators and the banks to support mobile payment. They determined the bridging point would be to leverage a trusted service manager for over-the-air delivery of credit card holder account information to the mobile handset and the ongoing lifecycle management of the payment product. The mobile payment implementation has been successful thus far, and there are plans to expand to the rest of France.
Mobile payment is coming. The question is will all the traditional payment and wireless players come together in time to meet this growing demand? There are proven technologies (e.g., TSM) available to support the merger of these worlds and delivering mobile payment to consumers. The fear exist that if the gap is not bridged soon, other parties interested in breaking into mobile payments will find innovative ways around the traditional players. All you need to do is look at those who said online payment services (i.e., PayPal, iTunes, etc.) would never take off to heed the warning from history.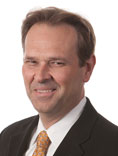 Jack Jania is the Vice President - General Manager of the Gemalto financial services group in North America. He consults with and advises financial and enterprise institutions on the best business strategies to employ smart card payment and data security solutions. Previously, Jania worked in the mobile communication division, and was involved in the launch of smart cards supporting 3G wireless networks and NFC smart card technology. Jania has extensive component engineering, high speed microprocessor functional test and computer system level architecture design experience.