Mobile Apps: Setting the Stage for P2P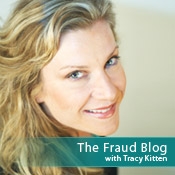 The bank is now offering its nationwide customers access to Apple's iPhone application for remote check capture. I questioned some of the security surrounding mobile deposits, but was quickly put straight by industry analysts that mobile RDC is no less secure than any other RDC technology currently used by financial institutions and retailers.
That's good news, since mobile apps for all types of financial transactions are taking off at accelerated speed.
Chase sees mobile RDC opening new avenues for mobile banking.
As a follow up, I heard back from Chase this week about how it views the mobile RDC revolution. On the security front, Chase says it relies on a combination of methods, including the same security measures it has in place for online check deposits. So, checks deposited remotely are just as secure as check images deposited via any other channel - online, ATM or otherwise.
What about consumer acceptance? Chase says, simply, based on months of mobile RDC testing in select markets, "We expect it will be very popular with customers."
Makes sense.
What's more interesting, however, is that Chase sees mobile RDC opening new avenues for mobile banking. Mobile RDC is just the beginning, setting the stage for more diverse offerings, including person-to-person payments.
Chase recently announced the launch of QuickPay, an online service that allows customers to send and receive money online. Funds can be sent between Chase and non-Chase customers. All that's required is an e-mail address and a U.S. bank account for the recipient and/or the sender.
Chase sees mobile deposits and QuickPay as complementary services. As more consumers rely on smart phones, which provide online Web access, it's easy to see how the lines between mobile banking and online banking can quickly blur.
Andy Schmidt, global payments analyst for financial consultancy TowerGroup, says the market for P2P in the mobile arena is endless, but there are some roadblocks. A lack of interchange on consumer-to-merchant payments has been a challenge for P2P. And as more person-to-person payments become customary, some sort of interchange tiering for individuals will likely come into the fold, requiring P2P providers to rate individuals based on credit history.
Interestingly, PayPal, the pioneer of online P2P payments, is officially releasing its payments platform to developers. Under the name "Guest Payments", the PayPal payment platform is now available to online merchants for integration into their own payment systems. The primary difference, however, is that Guest Payments offers a credit card option.
Schmidt says that this credit feature will likely pave the way for more P2P in the mobile space and beyond. One of the hurdles PayPal faced in the past was that its platform required that both parties in a transaction hold PayPal accounts.
Guest Payments may also open doors for more mobile options, such as social, person-to-person payments. And PayPal could develop its own qualifying system for interchange on P2P. Only time will tell. Now that the system is opening, allowing users to pay with credit cards, the floodgates will break, Schmidt says. "The market is going to explode."
No question Guest Payments creates opportunity for smaller merchants. But what will it do for consumers? And what are the new security considerations for banking institutions? That's the $1 million P2P question.
I'm eager to hear your take.