Last Chance: Take the 2010 Banking Information Security Today Survey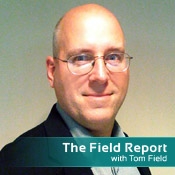 If you haven't, then stop reading and do so now. Time is running out - we're closing the survey soon. This is your last chance to be a part of setting the banking/security agenda for 2010 - to have your say on the topics we all will be discussing throughout the year.
And don't forget: Results of this survey will be announced at the RSA Conference in San Francisco on Tues., March 2 - just over a week away.
I've taken a peek at some of the early returns, and they're eye-opening.
If you have taken the survey, well, I've got to tell you: I've peeked at some of the early returns, and they're eye-opening. When it comes to fraud, regulatory compliance, vendor management, mobile banking and social networking ... let's just say we're going to have some interesting conversations about these topics!
I do want to give you a sneak preview of one question that caught my eye. We asked: What are your greatest spending priorities in 2010? Here are the top three responses:
Regulatory Compliance Improvements: 63%
Risk Management Improvements: 60%
Training: 27%
Training. Training -- I like seeing that priority emerge so high on the list! It tells me two things: 1) The results of this survey are falling right in line with our recent Information Security Today: Career Trends Survey, which showed that training was high atop the agenda for information security professionals and their employers; 2) This answer indicates that organizations are feeling better as they emerge from the recession, and they're investing in staff development. Encouraging signs, both.
That's it. I don't want to tip our hand any further. I just want to encourage you: Take time now to take the 2010 Banking Information Security Today survey, please. This is your agenda, after all, and I want to ensure we've got your input.
And drop me a line, by the way, if you're going to be at RSA. I'll be there for the week, and I'd love to meet you.