It's National Consumer Protection Week - Are You Prepared?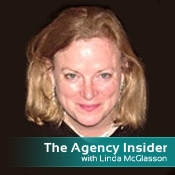 This is just the beginning of a list of reasons why I think financial institutions should take this week, National Consumer Protection Week, and make every day one to protect their customers from the scammers, phishers, hackers, and downright evil doers who reside in the underbelly of society.
Yes, I'll say that there are some of those institutions out there that are walking the walk and backing up their talk with action when it comes to protecting their customers. But for every institution that is doing the right thing, there is another thinking, "How can I make it look like I'm a caring, protective institution ... but really not spend the time or money needed to make it work?"
The bottom line: An educated, security-aware customer is a valuable asset to any institution.
One banking agency that is taking a step in the right direction is the FDIC, which is launching a consumer-based awareness email subscription service, "Consumer Tip of The Week," which will offer insights on topics ranging from saving and borrowing money to protecting funds with FDIC insurance, as well as avoiding financial fraud.
While National Consumer Protection Week is viewed as one of those national "feel good" events that lets all the politicians and grandstanders in government and business get up and pontificate about why it's so important to protect consumers, it can be so much more. It can be a marker on the calendar that shows the country cares about its citizens, and that we are doing as much as we can to educate, defend and protect them.
But the truth is we aren't doing such a good job at protecting consumers. The truth is in numbers found in reports like Javelin's Identity Theft Survey or Guardian Analytics/Ponemon's new Business Banking Trust Study, where the numbers point to an increasingly focused criminal element targeting consumers and businesses with a growing list of threats, all aimed to remove cash and data from them. Last year alone it is estimated that $54 billion in identity fraud happened to U.S. consumers.
Now, I'm not going to beat everyone over the head with statistics, but imagine what you could do with an army of educated, aware customers. The call to arms last week by Janet Napolitano, DHS Secretary, to launch a national cybersecurity awareness campaign means customers will be asked to play their part in safeguarding their data. This is the beginning of something great; I can just feel it.
In the meantime, until someone can develop that "mind-grabbing," innovative way to educate the public about the need for cybersecurity and safeguarding data, you need to do your part. My question to institutions is, what are you doing to educate, defend and protect your customers? What actions do you plan to take this year to make sure your customers are aware, educated and ready to face the new reality?
Where to start? How about at the Federal Trade Commission's "How to Plan and Host 'Protect Your Identity Days." You'll be very surprised at the goodwill that an event like this will garner, no matter how big or small your institution. The bottom line: An educated, security-aware customer is a valuable asset to any institution. Where better for a customer to learn about cybersecurity and safeguarding their data but from you, the trusted institution? You'll be glad you did, and so will your customers.