Infosec Among Hottest Professions in U.S.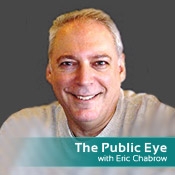 With the demand growing in government and business for cybersecurity pros, it shouldn't a surprise that computer/network security consultant came in eighth on Money magazine's list of America's best jobs.
Why so? From the magazine's November/December issue:
"No company or government agency can afford to have a serious breach in the security of its computer system. New technologies and an unending supply of creative hackers around the world keep the field challenging. Consultants can often work from home. And top-level pros command big paychecks."
Here's the quality of life rating Money gave computer/network security consultant:
Personal satisfaction: A
Job security: B
Future growth: A
Benefit to society: B
Low stress: C
The article notes that employers seek experienced infosec pros:
"Mostly major geekdom, since the skills can be self-taught. Still, a computer science degree comes in handy. An information systems security professional certification (CISSP) is increasingly favored. Experience is key for better-paying positions: Most companies won't hire a consultant with less than five years of experience."
According to Money, the median pay of a computer/network security consultant is just under $100,000 a year, with a top pay of $152,000 for those in the 90th percentile.
Money points out a big drawback of the profession, something that shouldn't surprise this blog's readers:
"Talk about stress. If a system is infiltrated by a virus or hacker, it could mean lights out for the security consultant's career. 'This is a job you can't afford to ever fail in,'" says Gregory Evans, an independent computer security consultant in Atlanta."
Money sees infosec security as the 10th fastest growing profession among the best jobs, projecting a 27 percent growth between 2006 and 2016. It estimates current employment of 13,000. But numbers can deceive. Today and into the future, many IT/networking jobs involve cybersecurity skills, including the job Money ranks as America's best: systems engineer. You can't design systems properly these days without accounting for information security.