Business Continuity Management / Disaster Recovery , COVID-19 , Governance & Risk Management
IBM Exits RSA Conference 2020 Over Coronavirus Worries
COVID-19 Outbreak: 8 RSA Sponsors Withdraw; Some Attendees Have Already Canceled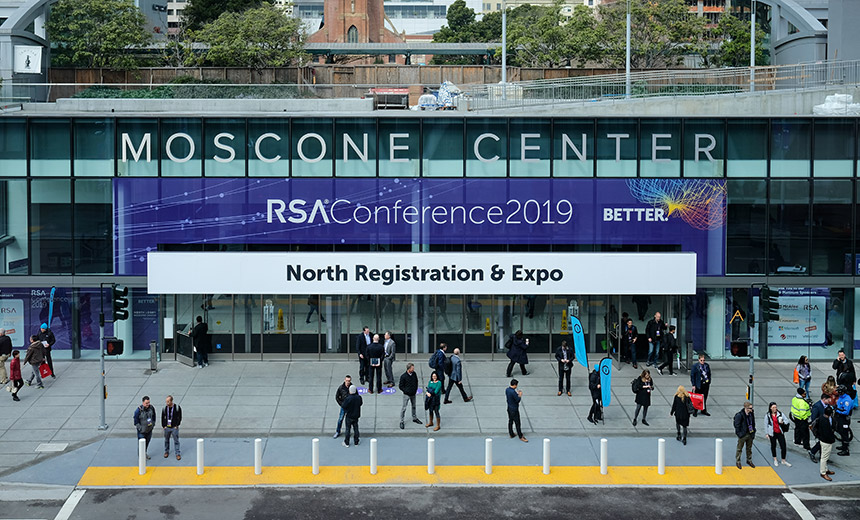 (Friday, Feb 21 update: Verizon has announced it is pulling out of the RSA 2020 Conference. The total number of exhibitors, including Verizon, that have canceled their participation as a sponsor or exhibitor is 14, including six from China, seven from the U.S. and one from Canada. On Thursday, Feb. 20, AT&T announced via Twitter that it would not participate.)
See Also: Attack Surface Management: Improve Your Attack Surface Visibility
IBM has withdrawn as a sponsor for next week's RSA Conference 2020 as worries over the coronavirus outbreak continue. Will other organizations and individuals follow suit?
"RSA Conference is still planning to proceed as scheduled."
The moves are ironic for the information security field, given the efforts security professionals and vendors have made to eradicate and contain computer viruses. But of course the new coronavirus, known as COVID-19, first discovered in China, is a real-world, major potential health risk. As of Sunday, more than 71,000 individuals have been infected by the virus, and the death toll stands at 1,775, including five people outside China, according to a Sunday update issued by the World Health Organization.
IBM's announcement that it would be withdrawing from RSA arrived Friday in part via the conference sponsors. "We learned today that IBM has made the decision to no longer participate in RSA Conference 2020 as a Platinum Sponsor," RSA Conference organizers say in a statement. "We understand and respect their decision. RSA Conference is still planning to proceed as scheduled."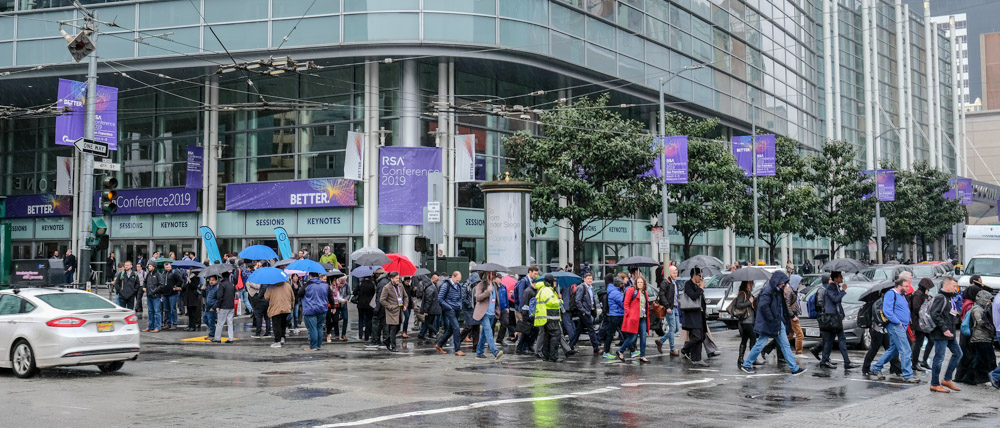 Attendees at RSA 2019
That's the message that organizers have continued to promulgate ahead of the 27th annual RSA Conference, which will play host to the world's largest gathering of cybersecurity professionals from Feb. 24 to 28 at San Francisco's Moscone Center (see: RSA 2020: The Show Must Go On).
Will Others Follow IBM's Exit?
IBM's RSA exit over COVID-19 begs the question of how many other sponsors might follow suit. At least so far, however, attrition appears to be minimal.
The health of IBMers is our primary concern as we continue to monitor upcoming events and travel relative to Novel Coronavirus (COVID-19). We are cancelling our participation in this year's RSA conference.

— IBM Security (@IBMSecurity) February 14, 2020
"The total number of exhibitors, including IBM, that have canceled their participation as a sponsor or exhibitor is eight," RSA conference organizers reported on Friday. "Six of them are from China, one of them is from the U.S. and one of them is from Canada."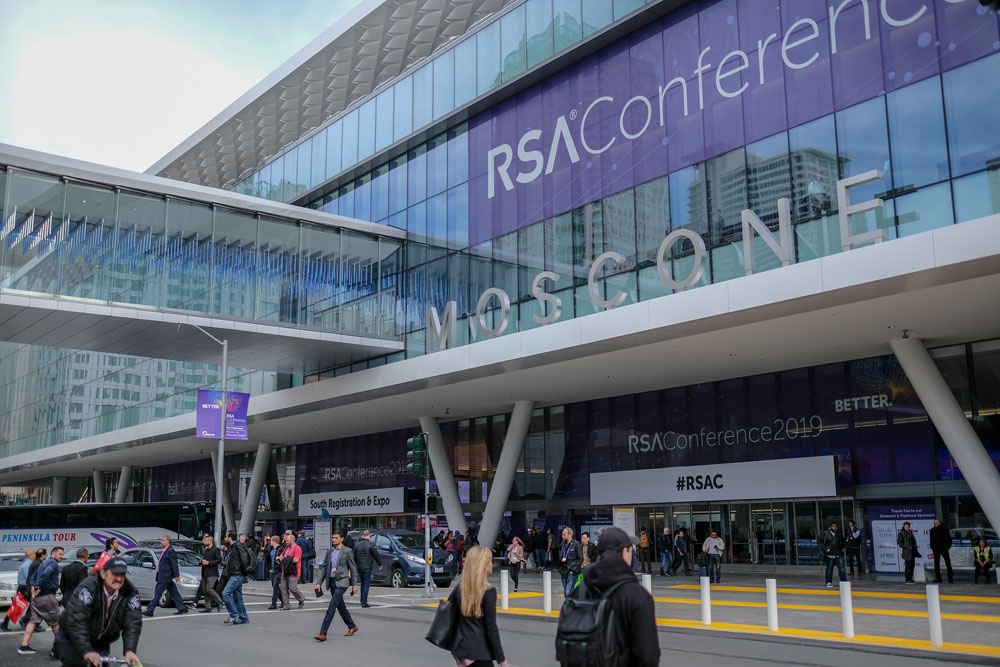 San Francisco's Moscone Center is set to host RSA 2020 next week
RSA typically draws nearly 45,000 attendees every year. So far, RSA reports that about 0.79 percent of registered attendees have canceled due to the coronavirus outbreak. Based on typical attendance numbers, that would mean about 350 individuals so far have canceled.
Some Other Conferences Cancelled, Postponed
Already, the coronavirus outbreak has led to the cancellation of Mobile World Congress in Barcelona from Feb. 24-27, which expected to see 100,000 attendees. The GSMA telecommunications association, which organizes the event, said in a statement that "the global concern regarding the coronavirus outbreak, travel concern and other circumstances make it impossible for the GSMA to hold the event." But many of that event's sponsors were Chinese firms.
Facebook has also canceled an upcoming, international marketing conference it was due to hold March 9-12 at the Moscone Center, the San Francisco Chronicle reported on Friday. "Out of an abundance of caution, we canceled our Global Marketing Summit due to evolving public health risks related to coronavirus," Facebook spokesman Anthony Harrison says in a statement.
But as the Chronicle reports, another conference scheduled for the Moscone Center - the Game Developers Conference, running March 16-20 - plans to go ahead, albeit without any attendees from China, who would typically comprise about 3 percent of its audience.
Black Hat Asia 2020 Postponed
Some international information security conferences hosted in Asia have also announced cancellations. Last month, organizers of Def Con China - scheduled for April 17-19 - said it was "on hold" due to the coronavirus outbreak.
On Friday, meanwhile, the organizers of Black Hat said in a statement: "After careful consideration of the health and safety of our attendees and partners, we have made the difficult decision to postpone Black Hat Asia 2020 due to the coronavirus outbreak."
Announcement: After careful consideration of the health & safety of our attendees & partners, we have made the difficult decision to postpone Black Hat Asia 2020 due to the coronavirus outbreak. We still plan to host the event in Singapore this fall & will post new dates ASAP.

— Black Hat (@BlackHatEvents) February 14, 2020
Organizers say they're hopeful that the Singapore-based conference, which was scheduled for March 31 to April 3, will be held this fall.
CDC Tracks Outbreak
For anyone considering whether to attend RSA this year, the latest guidance from the U.S. Centers for Disease Control, updated Sunday, notes that "for the general American public, who are unlikely to be exposed to this virus, the immediate health risk from COVID-19 is considered low at this time."
Should individuals avoid international travel to the U.S.? Based on the latest guidance issued by the World Health Organization on Jan. 27, the short answer is no, and that international travelers should "practice usual precautions."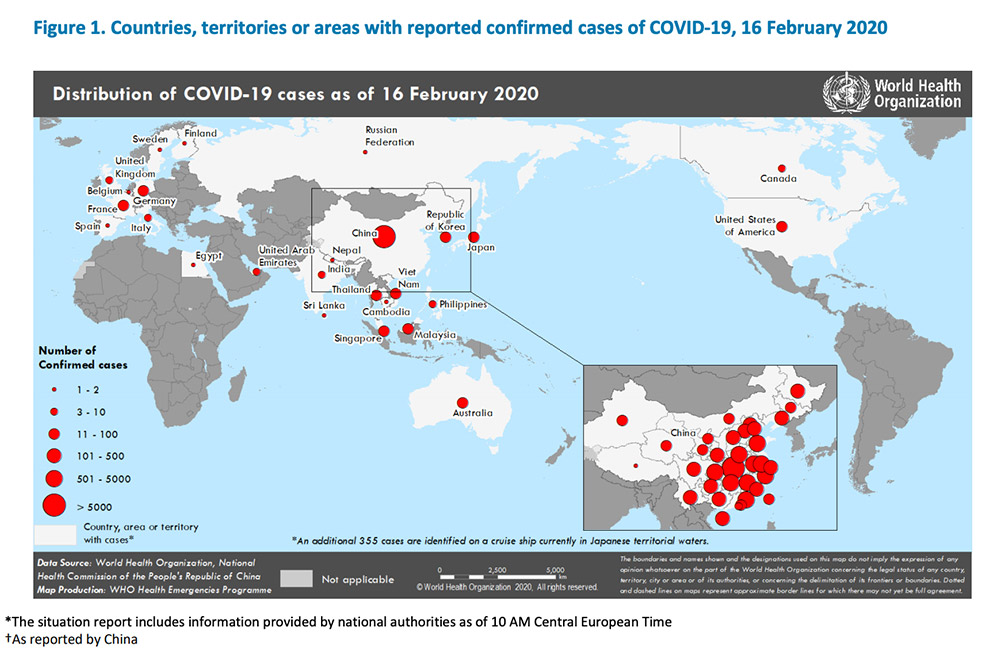 Source: World Health Organization
"Standard recommendations to prevent infection spread include regular hand washing [and] covering mouth and nose when coughing and sneezing," the organization advises. "Avoid close contact with anyone showing symptoms of respiratory illness such as coughing and sneezing."
Moscone Promises Cleaning and Disinfection
RSA organizers have been continuing to post updates to the show's website to allay fears over the spread of the coronavirus.
Because of health and safety concerns, Moscone Center will ramp up its cleaning and disinfecting practices, including "disinfecting registration counters and floors continuously throughout the day" as well as "offering disinfectant wipes at all check-in counters, in each session room for the speaker computers and microphones," RSA says.
All touch screens, interactive campus maps and wayfinding stations will also feature hand sanitization stations and disinfectant wipes, and shuttle buses will see the addition of hand sanitizer pumps, among other measures.