Hunting Season Opens on Cyber Criminals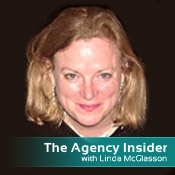 It seems that the FBI is getting pretty clever at "blending" into the cyber criminal world. A tip of the hat goes to Shawn Henry, the FBI Cyber Division Assistant Director, and his team for turning the tables on this group of cyber criminals.
Last week the FBI and a global group of police organizations announced a "wrap" to a two-year undercover cyber operation. The case resulted in 56 arrests around the globe, preventing $70 million in potential loss and confirmation that while there might be honor among thieves, in the end, they are still just thieves.
Word of caution to cyber criminals - the Internet forum you're on now may very likely be an FBI "salt lick."
The story: A "discerning" group of cyber criminals had set up an Internet forum, calling it "Dark Market," where they bought and sold stolen financial information like credit card data, login credentials, and electronic equipment to perpetrate financial crimes. (This kind of stolen financial information could very likely be taken from your institution's customers, so here is the banking professional's interest in this story.)
The criminals were picky about who they let into the network, going to great lengths to evaluate members, weeding out the undesirable elements. (They wouldn't let anyone who "ripped" off other thieves become members.) The catch? They didn't know that one of the site's administrators and most respected members, Master Splyntr, was actually an undercover FBI agent who had infiltrated the site.
Within the "trusted group" on the network (at its peak it had 2,500 members), the criminals felt that they knew who they were selling to�and this lulled them into a false sense of confidence. Master Splyntr was on the site everyday. This was like an exclusive club for the cyber crooks -- they got advice and brokered deals.
Millions of dollars were exchanged, and Master Splyntr also prevented millions in losses by tipping off the targets of potential cyber crime.
The FBI's goal to infiltrate Dark Market was successful, and over the two years agents worked with international law enforcement including the U.K.'s Serious Organised Crime Agency (SOSA), the Turkish National Police and the German Federal Criminal Police.
The investigation has spawned new leads and investigations to be followed up on. I have to think the FBI and other law enforcement think of these operations as an Internet version of a "Salt Lick." For those non-hunting types out there, salt licks are commonly used to attract ruminant game animals like deer, elk and others. Hunters will place a salt lick out in a clearing in the woods. They leave it for a few months for the deer and other animals to find it, lick the free salt block and feel safe that no humans are around. Then when hunting season opens, the wildlife find out that the salt they were enjoying all summer wasn't free, and those that aren't standing downwind from the hunter's blind end up on the hood of the hunter's SUV. No criminal - sorry, I meant deer -- is safe these days.
Maybe there are some cyber criminals out there patting themselves on the back, thinking that they didn't get snared by the FBI on this operation. (I don't think that they can pat themselves on the back too long based on the number of arrests made in this one case.) Word of caution to cyber criminals - the Internet forum you're on now may very likely be an FBI "salt lick."