How to Spot Bulk Cash Smuggling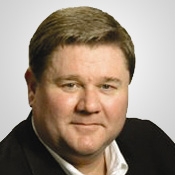 In the theory of "what's old is new again," I'd like to discuss bulk cash smuggling into Mexico, as that issue is getting a lot of attention. Bulk cash smuggling can be the result of an illegal narcotics operation, a black market peso exchange trade-based money laundering process, or just the final pieces of some other type of scam.
The Department of Justice has described Mexican drug trafficking organizations as the greatest organized crime threat to the United States. The cross-border pipeline moves products both north and south. The primary goods flowing northbound are cocaine, marijuana, human traffic and gang members that have been hired by the drug lords as muscle. The main products heading southbound are large amounts of cash, stolen cars and weapons.
The Department of Justice has described Mexican drug trafficking organizations as the greatest organized crime threat to the United States.
Each year the Mexican cartels smuggle approximately $20 to $30 billion. Estimates indicate that 25% to 50% of that money is processed and laundered through Mexican financial institutions. Unfortunately, financial institutions in Mexico are not always regulated with AML in mind. However, several Mexican financial institutions have ceased to accept cash deposits in geographical areas that have a very high criminal enterprise history.
The bulk cash needs be transported across the border in several ways. There are 417 "official" border crossings between the US and Mexico, as well as numerous unofficial routes. One of the many methods that bulk cash smugglers will use is a form of "smurfing" where an individual uses daily border crossings to carry small amounts of money -- usually between $5,000 and $10,000.
The criminal enterprises will also make use of transportation in non-bulk cash form. They will move their criminal proceeds through wire transfer companies, and they will use stored value cards as alternative methods. Further, another example of trade-based money-laundering involves the sale of second-hand clothing. Reportedly, there are now hundreds of establishments that sell large quantities of second-hand clothing, which is then introduced into Mexico via illegal methods.
Allow me to take you through a typical bulk cash smuggling scenario:
Money from local drug sales is usually taken to a stash house or some type of central counting location. The money that arrives from street sales is usually in the form of small bills, and it is subsequently refined into larger bills, which is done to reduce the mass size and make it easier to conceal. Next, the cash is vacuum-packed in plastic bags that are then typically surrounded by coffee grounds, pepper or other smelly substances in an attempt to thwart a drug-sniffing canine.
The cash is then hidden in various parts of a vehicle, sometimes using advanced electronic trap door compartments. (The driver may or may not even know the content or how to access the electronic compartment, as he may not have the proper code) The transport vehicles and the drivers are often varied and rotated, so as not to raise suspicion or create a pattern. Most shipments carry between $150,000 and $500,000. Usually. Several cars are dispatched from the stash house, each carrying a portion of the cash shipment. Decoy vehicles may be driving in front of the mule cars to attract police attention to them and away from the actual mules.
Additionally, the Mexican criminal enterprises use sophisticated communications systems to provide counter surveillance in an attempt to facilitate the path from stash house to border and to form a coordinated cross-border counter intelligence team. They monitor the flow of traffic at an entry point and use their vast array of communications methods to assist their drivers in selecting specific lanes, noting any patterns of vehicles being stopped and searched along the border.
What does all this mean to you? This situation is a direct result of our banking institutions making it challenging and dangerous for criminal enterprises to place their illegal currency proceeds directly into a U.S. financial institution. However, as we know from dealing with major criminal enterprises, when one door closes, another one opens up. Hence, the increase in bulk cash smuggling. The DEA, ICE, and FinCEN have created a list of red flags of suspicious behavior that might be indicative of bulk cash smuggling:
An increase in the sale of large denomination U.S. bank notes to Mexican institutions by U.S. banks;
Small denomination U.S. bank notes smuggled into Mexico being exchanged for large denomination U.S. bank notes possessed by Mexican financial institutions;
Large volumes of small denomination U.S. bank notes being sent from Mexican casas de cambio (exchange houses) to their accounts in the United States via armored transport, or sold directly to U.S. banks;
Multiple wire transfers initiated by casas de cambio that direct U.S. financial institutions to remit funds to jurisdictions outside of Mexico that bear no apparent business relationship with that casa de cambio (recipients include individuals, businesses, and other entities in free trade zones and other locations associated with Black Market Peso Exchange-type activities);
The exchange of small denomination U.S. bank notes for large denomination U.S. bank notes that may be sent to jurisdictions outside of Mexico, including jurisdictions associated with Black Market Peso Exchange-type activities;
Deposits by casas de cambio to their accounts at U.S. financial institutions that include third-party items (including sequentially numbered monetary instruments);
Deposits of currency and third-party items by Mexican casas de cambio to their accounts at Mexican financial institutions and thereafter direct wire transfers to the casas accounts at U.S. financial institutions.
Sullivan is a former Investigator with the NY State Police and was the state investigations coordinator assigned to the NY HIFCA El Dorado Task Force in Manhattan. He has more than 20 years of police experience. Sullivan possesses a Masters in Economic Crime Management and is both a certified anti-money laundering specialist and certified anti-money laundering professional. He is also the director of AMLtrainer.com.