Blockchain & Cryptocurrency , Endpoint Security , General Data Protection Regulation (GDPR)
Hot Topics at the 2018 RSA Conference
Regulations and New Technologies Are in the Spotlight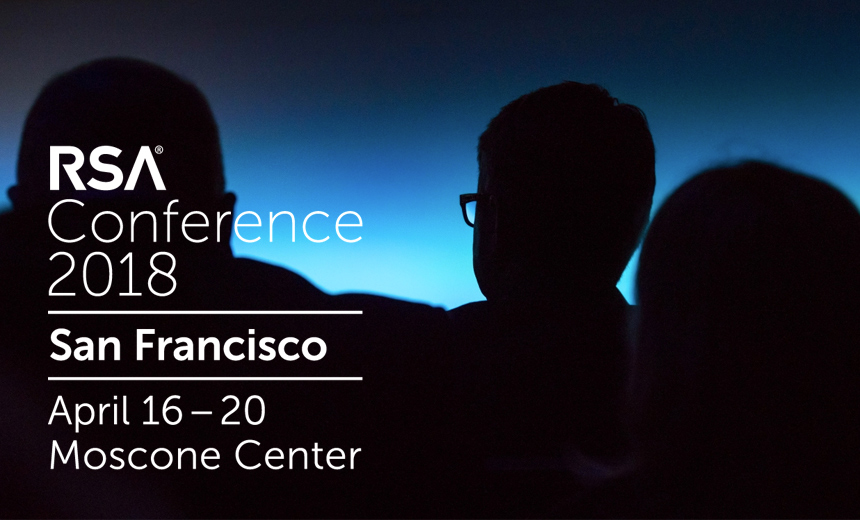 GDPR compliance. New uses for blockchain. IoT security. These are some of the hottest topics on tap at the 2018 RSA Conference, taking place April 16-20 in San Francisco.
See Also: Fog of War | How the Ukraine Conflict Transformed the Cyber Threat Landscape
Navigating the world's largest information security event can prove challenging. Here's a quick guide to some of the more intriguing sessions
With enforcement of the EU's General Data Protection Regulation beginning May 25, the big show is offering a wealth of education about how to comply with the complex privacy law.
GDPR
With enforcement of the EU's General Data Protection Regulation beginning May 25, the big show is offering a wealth of education about how to comply with the complex privacy law.
The session How to Tackle the GDPR: A Typical Privacy and Security Roadmap, to be held Tuesday, April 17 at 1 p.m., will describe steps to implement a privacy management tool within an existing IT environment. A featured speaker is Uber's Derek Care, legal director, privacy. Uber has had some notable privacy issues, so he may have some interesting anecdotes on his own experience with privacy management. He will be joined by Blake Brannon, a vice president at OneTrust.
Another compelling session, Get Cookin' with GDPR - Practical Techniques and Recipes for Success, to be held at 2:15 p.m. Tuesday, will feature, Cindy Compert, a cybersecurity leader at IBM Security.
Blockchain
As a result of the growing interest in cryptocurrencies, including Bitcoin and Ethereum, the word "blockchain" has made it to the mainstream.
The use of the distributed ledger technology outside of the virtual currency environment, however, is in its infancy. But there are some serious investment dollars being put into finding problems that it can solve - including in the cybersecurity arena.
In the session Can Blockchain Enable Identity Management?, Kurt Lieber of Aetna will make the case for how blockchain can make identity and access management more cost-effective. The session is at 1:45 p.m. on Thursday, April 19.
Blockchain Applications and Their Weaknesses: A Practical Investigation will take a look at the security issues with blockchain implementations and how these can be rectified. Speakers for the session, to be held Tuesday at 2:30 p.m., are Christopher Hodson from Zscaler and Dr. James Stanger and Stephen Schneiter from CompTIA.
IoT
As we learned from the Mirai IoT botnet in 2016, the internet of things is presenting serious security threats - and the problem is set to get worse as IoT devices continue to multiply.
Voice activated personal assistants such as Amazon Echo and Google Home present new risks. With Amazon's recent news that the company intends to enable P2P payments via the Alexa platform, the opportunity for voice commerce fraud is coming of age.
The session My Voice Is Your Command: The Perils of Smart Voice Assistants will feature a discussion of how the devices can be tricked into revealing data. The session, to be offered online Tuesday at 2 p.m., will focus on the best practices for securing voice assistants. Candid Wueest, threat researcher at Symantec, is the featured speaker.
Another emerging area of IoT concern is self-driving vehicles, which pose potentially life-threatening risks. The session Within 10 Years, Autonomous Vehicles Will Change Every CISO's Job will outline how and when autonomous transport will impact businesses, and will recommend specific focuses for CISOs. The session, slated for 3 p.m. on Wednesday, April 18, will feature Laura Koetzle, a vice president at Forrester.
Look for our team coverage of the RSA Conference, including dozens of video interviews, stories, blogs and more, throughout the week. Be sure to visit the Information Security Media Group studio in "Broadcast Alley" to say hi.