Hot Sessions at Infosec Europe 2015
Cybercrime, Data Breaches Among Topics at Must-See Sessions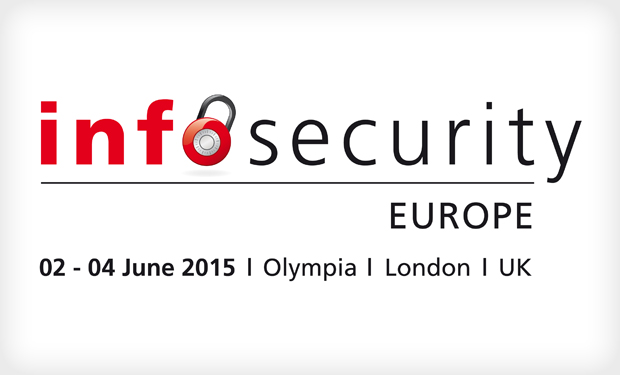 This year's Infosecurity Europe marks the conference's 20th year, as well as its return to the beautiful Olympia Conference Center in London.
See Also: Fireside Chat | Zero Tolerance: Controlling The Landscape Where You'll Meet Your Adversaries
The conference, which runs from June 2 to 4, will feature more than 350 exhibitors, and the estimated number of attendees is more than 15,000 infosec professionals from about 70 countries. This year also sees the introduction of the Cyber Innovation Showcase, which features 31 up-and-coming information technology players, of which 11 have been shortlisted, competing for the title of "Most Innovative Small Cyber Security Company of the Year."
Say hello at our booth - Q66 - and listen in on my conversations with leading information security experts.
Conference organizers say they're seeing four broad themes across the sessions and exhibition hall:
Intelligence: Applying information security in a more intelligent, business-driven way.
Tools: Adopting next-generation technologies and working practices.
Analysis: Exploring the latest threat-analysis techniques.
Resilience: Fostering better "cyber resilience" to speed attack detection and response.
There are a number of great-looking sessions this year, and I plan to be in attendance for as many as possible. I'll also be interviewing a number of information security experts attending the event, on the show floor at the booth - Q66 - of my parent organization, Information Security Media Group, which is an Infosecurity Europe 2015 sponsor. Do stop by, say hello and swap business cards, or even listen in on my conversations with a number of cybersecurity leaders.
To help you organize your visit and hone your Infosec Europe agenda, here's my still-in-progress short list of this year's must-see sessions, to get you started:
Tuesday, June 2
Building Cybersecurity for Tomorrow (10:00-10:40): The conference launches with Ciaran Martin, director general for government and industry cybersecurity at Britain's Government Communications Headquarters - a.k.a. GCHQ, which is its signals-intelligence agency, akin to the U.S. National Security Agency - asking how businesses and governments can improve cybersecurity operating practices as well as foster greater numbers of information security professionals.
Mitigating the Human Risk (12:10-12:50): Tricking people - a.k.a. socially engineering them - too often still gives attackers the biggest bang for the buck. Or since we're talking Britain, should that be pound sterling? Regardless, social-engineering expert Jenny Radcliffe will discuss the leading attack techniques used to target people, and detail which strategies information security experts must tap to defend their organizations.
Trouble in Paradise: End Island Hopping by Embracing the Tactical Shifts of the Underground (12:40-13:05): Rik Ferguson, global vice president of security research for Trend Micro, as well as a cybersecurity adviser to Europol, details how organizations can defend themselves against "island hopping," in which attackers target third parties to gain access to their intended victim, Ã  la the Target breach.
Establishing an Enterprise-Wide Cyber Security Culture (13:05-14:10): Is information security too often an afterthought for senior managers and boards of directors? A team of experts hailing from U.K. general-merchandise retailer Home Retail Group, the BBC, Switzerland-based luxury goods holding company Richemont International, consultancies KPMG and The Analogies Project, as well as Andrew Rose from U.K. air-traffic controller NATS, will share their experience and insights into how to better develop organizations' information security culture.
Solving Security Challenges: How Google Does Information Security (14:25-15:05): Hear Eran Feigenbaum, director of security for Google Apps, detail how Google handles both new and emerging information security and privacy risks and challenges.
Wednesday, June 3
Know Your Adversary: Who is the Cybercriminal? (11:50-13:00): Dublin-based information security consultant Brian Honan moderates this panel on how to battle today's top cybercrime and adversary trends. Honan is joined by a who's-who of cybercrime and fraud-battling panelists, including National Crime Agency Deputy Director Andy Archibald, Europol European Cybercrime Center (EC3) Acting Head Wil van Gemert, and Honan's fellow Europol cybersecurity advisor, Surrey University computer science professor Alan Woodward.
How Do You Know You've Been Breached? Rapid Breach Detection and Effective Response To Minimize Incident Impact (13:15-13:55): The longer a data breach goes undetected, the more damage attackers can inflict. Cue the need for better detection and response, says information security expert Bruce Schneier.
Thursday, June 4
Distraction-in-Depth: Evolving from Defense in Depth to a More Coordinated Strategy (12:40-13:05): With hackers still breaching too many businesses' defenses, Chester Wisniewski, a senior security advisor at Sophos, argues that organizations must move beyond the outdated "defense in depth" concept.
Threat Information Sharing in Retail: One Year On. Is it Working? (13:20-13:45): AlienVault CEO Barmak Meftah provides an update, one year after the retail industry launched its own information sharing and analysis center, or ISAC, for sharing threat intelligence.
That's my take on some of the top sessions at this year's Infosecurity Europe. Which ones are at the top of your "must see" list? Let me know, and again, please drop by ISMG's booth at Q66 to say hello.
Additional Summit Insight:
Hear from more industry influencers, earn CPE credits, and network with leaders of technology at our global events. Learn more at our Fraud & Breach Prevention Events site.