H1N1 Round Two: Are You Ready?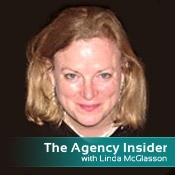 We've seen how the H1N1 virus quickly moved through the southern hemisphere this summer. Schools closed, hospitals were swamped with patients, and even the banks shut down in Argentina for an extended holiday weekend to stem the spread of infection in that country. Colleges and universities in the U.S. are already reporting increased infection rates on campuses across the country. How bad is it? Swine flu has caused more than 1 million illnesses in the United States, according to estimates from the Centers for Disease Control. More than 550 deaths and 8,800 hospitalizations have been reported to date.
Let's revisit some of the advice I offered this spring to help prepare for the pandemic:
U.S. organizations handled the so-called swine flu virus spread in the spring, but now is the time to ask: Are you and your staff ready for its return?
1. Initiate your organization's pandemic plan. Begin monitoring where your group is in your plan. Document actions you're taking for follow-up later. Plan to hold regular update meetings as needed to monitor your pandemic plan and progress.
2. Hold informational meetings with all of your employees. There has already been a lot of misinformation out there; give them the facts from the WHO or Centers for Disease Control, and tell them what are expectations for them so far in your pandemic plan and what to do if they or family members fall ill with the flu. Educate them on hygienic measures they can take to reduce exposure to the flu virus. Tell them the kinds of actions to take with customers, proper handling of cash and other instruments, and procedures during the pandemic. (I'll add that signage in bathrooms and break areas reminding people to wash their hands is something to put up now, if you haven't already.)
3. Check with your local health authorities and government bodies regarding their preparation and action items as the situation unfolds.
4. Put out hand sanitizers and antibacterial wipes for employees to use in office areas. Have stockpiles of latex gloves and masks on hand for employees to use, should your region have an outbreak of swine flu.
5. Continue to monitor the news about further outbreaks or actions taken by governments about the spread of the swine flu. Check both local and national news for updates, as well as the WHO and CDC websites for updates on a regular basis. Assign someone to do this and report back what is happening, as appropriate.
Now, the other big question is: Do you encourage your staff to get the vaccine for the regular seasonal flu and the H1N1 flu vaccine when it becomes available? The Centers for Disease Control and the World Health Organization advise that groups who are most at risk be vaccinated first. You may want to consider offering regular flu shots on site to help immunization efforts.
When your employees become ill with the flu, communicable disease expert Regina Phelps says you should tell them to "Stay at home. The CDC has said that every business should have the policy in the fall: 'If you are sick, you do not come to work.'" Need more information on what steps you need to take? See the CDC's resource page for businesses.