The Great Circle of Compliance - Be the Hunter or the Hunted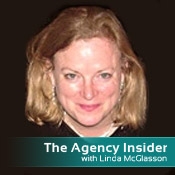 For financial institutions, life isn't so simple. But there is a cycle involved -- the cycle of compliance. Regulators see a problem, regulators issue guidance to get institutions to alleviate the problem, and then financial institutions struggle to comply.
Not that we're complaining here, but banks and credit unions face a mountain of regulatory requirements -- more so than any other industry, except maybe the nuclear power industry (and I'm sure we all know why we need to regulate any power supply that when operated inconsistent with the strongest safety measures can make you glow in the dark). Having worked at the Sequoyah nuclear power plant during its construction in Soddy Daisy, Tennessee, I witnessed the literal mountain of paperwork the regulators required. We used to joke that we generated enough paperwork to fill one of the plant's cooling towers. Now, I can think of some other industries that could use a good dose of regulatory castor oil to straighten out the kinks and flaws. How about the mortgage industry or the oil industry as possible places to tighten the regulatory screws?
Financial institutions, you've got to face reality. The rule is: Once regulated, always regulated.
Financial institutions, you've got to face reality. The rule is: Once regulated, always regulated. In the past year there have been some significant issuances of guidance from the federal banking agencies ranging from business continuity to the ID Theft Red Flags guidance. If you've work in a bank or credit union for more than the last eight years, you'll agree that we've seen the regulatory requirements are increasing, not decreasing. BSA/AML compliance, pandemic planning, vendor management risk management guidance, it seems that financial institutions can't catch their breath before another guidance comes out that they have to be compliant with before their next examination.
There isn't much to the circle of compliance ... as long as you are in compliance.
If you aren't, then to the regulator, you're just another buffalo in the herd with a bull's eye on your side.