Goldman Sachs Settlement Signals Start of Crackdown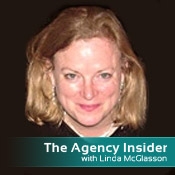 Goldman's settlement came on the same day that Congress approved the most sweeping changes to the regulatory oversight of the industry since the Great Depression -- a sign of things to come where regulatory scrutiny is concerned.
Goldman's penalty was the largest against a single firm in the Securities and Exchange Commission's history. But it is a slap on the wrist for the giant investment firm, adding up to the equivalent of two weeks of the company's net income. But it still has to pay, say prosecutors, and Goldman admitting to making misleading and incomplete disclosures to its clients sets the stage for more such cases in the future. SEC's enforcement director Robert Khuzami calls the settlement a stark lesson to Wall Street firms that no product is too complex, no investor too sophisticated, to avoid a heavy price if a firm violates the fundamental principles of honest treatment and fair dealing.
Who is next on the list of underhanded business practices in the industry?
Who is next on the list of underhanded business practices in the industry? This list has already started, and it includes any institution that had a hand in the cookie jar of government bailout money and misused it or misled the public in lending, credit or business dealings.
One industry expert, Joe Lynyak, a former FDIC regulator, proclaims the new Bureau of Consumer Financial Protection to be "the new sheriff in town for consumers," aiming to bring bad banks and investment companies to answer for their business dealings. And another regulatory agency just got a key authority returned - the Federal Deposit Insurance Corp. just regained its backup authority to oversee and examine banks supervised by other agencies.
Word among industry insiders is that institutions should expect more investigations into the improper handling of Troubled Asset Relief Program (TARP) money, as well as further scrutiny into banks' lending practices, especially around mortgages and loans in institutions that are on verge of failing or have already failed.
One recent example of alleged TARP funds fraud came after the Park Avenue Bank, New York City failure on March 12. Its former CEO and president, Charles Antonucci Sr. was arrested and charged with self-dealing, bank bribery, embezzlement and fraud by federal law enforcement for trying to defraud the TARP fund of $11 million. He was the first person to be charged with trying to defraud TARP, but law enforcement officials say they don't expect that Antonucci will be the last.
These cases should serve as fair warning for others out in the industry that may be playing with fire. The eyes of the regulators and the Financial Fraud Enforcement Task Force are squarely fixed on the industry. And from all accounts, they're planning to stay focused on it for a very, very long time.