The Global AML Battle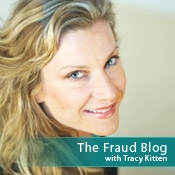 Last week, the Financial Crimes Enforcement Network (FinCEN) announced plans to enhance its anti-money-laundering oversight on prepaid cards and mobile phones. The proposed changes, FinCEN says, are aimed at regulatory gaps that have expanded since the onset of innovations in prepaid technology over the last 10 years.
No surprise. Technology always is ahead of the law.
While countries are bound by borders and the laws that govern them, fraudsters have no boundaries.
FinCEN's move is a good step, even though it would have been nice to see a move five years ago. It's just further evidence of the growing global problem financial institutions and governments face in the wake of mounting international money-laundering schemes.
Earlier this week, I spoke with an anti-money-laundering expert in Belgium, Alexandra Raskin. Raskin works for a company called EastNets, which specializes in payments compliance products that cross borders.
Raskin makes some interesting points about the uphill battle the global financial industry and governments face in the AML fight.
For one, no one really knows how big the global money laundering problem is. Second, banks have not done a good job when it comes to working with law enforcement across borders. In fact, they haven't done a good job of working with their own departments -- most banks that operate internationally continue to rely on siloed systems with no clear risk assessment that crosses the enterprise. And while countries are bound by borders and the laws that govern them, fraudsters have no boundaries.
"We have a global problem without the force of the law," Raskin says. "There are quite huge differences between countries and certainly between continents."
But I like what Raskin has to say from the solutions corner, which relies on proactive communication.
"Each of the banks should be responsible for coming up with their own risk assessment plans for counterparties," Raskin says. "Having a system where you can have a good picture of your customer is important."
Systems that assess the risk of counterparties - anyone involved with a financial transaction, from end customers, third parties and processors to other banks - are expensive. They also require a lot of internal work. Employee training on how to identify suspicious transactions and behavior is only part of the system. Due diligence and risk checklists are another.
To be successful, Raskin say, a comprehensive risk assessment system must provide a bank with a single source or database that provides a global snapshot each customer and counterparty.
"You have to know the usual behavior," she says. Given fraud trends, banking institutions will soon have no choice but to make the risk assessment investment. Forget about mere cross-border precautions that focus on geographic neighbors such as Mexico. The industry has an entire globe to worry about.