Fraud Summit: Shift to EMV a Hot Topic
Keynoter Eduardo Perez of Visa, Other Experts Will Offer Fraud Prevention Insights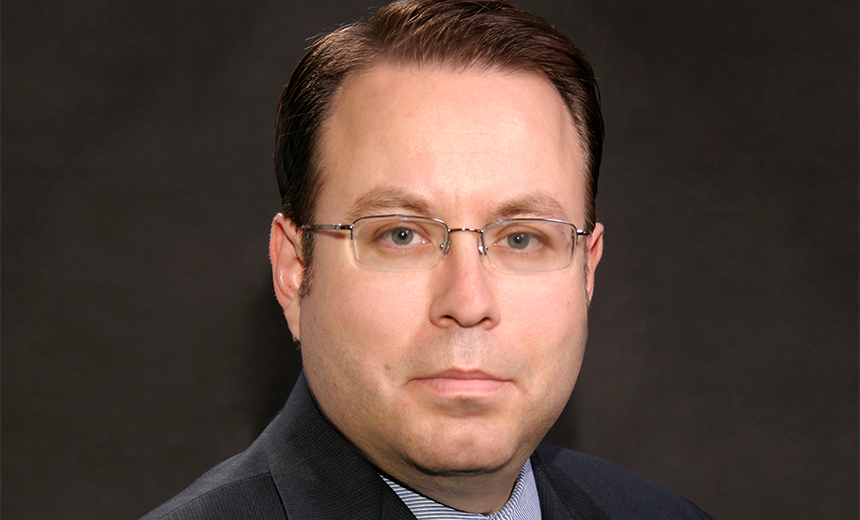 The urgency for U.S. merchants and banks to shift to EMV to reduce card fraud is one of many hot topics on the agenda at Information Security Media Group's Fraud Summit San Francisco, to be held Sept. 15.
See Also: Threat Horizons Report
Keynote speaker Eduardo Perez, senior vice president of payment risk at Visa, will kick things off by explaining why he believes that retail data breaches make the move to EMV a necessity. This is especially true for smaller merchants, Perez will explain, in spite of the fact that a majority of those merchants have so far been reluctant to invest in EMV-compliant systems.
"Another important topic to be addressed at the summit is wire fraud linked to business email compromise attacks, also known as masquerading attacks."
According to a recent Visa survey of leading U.S. card issuers, 63 percent of credit and debit cards will contain EMV chips by the end of the year, and that percentage is expected to hit 98 percent by the end of 2017. But Visa's research finds that most merchants have not made substantial progress toward EMV adoption.
Perez will offer updates from Visa's perspective about EMV's global adoption, making his case for why the U.S. needs to quickly migrate to the new chip technology to help reduce fraud.
The EMV fraud liability shift date for merchant point-of-sale systems is Oct. 1. That means any fraud that results from a compromised magnetic-stripe transaction will shift to the merchant if the compromised card used is chip-enabled and the merchant is not set up to accept chip cards.
But not everyone agrees that EMV should be a top priority. During an afternoon panel, moderated by Gray Taylor, executive director of Connexus, formerly known as the Petroleum Convenience Alliance for Technology Standards, participants will weigh the costs and benefits of EMV for merchants, considering why some retail groups are not convinced that EMV is the best solution.
Panelists will include David Pollino, senior vice president and enterprise fraud prevention officer at Bank of the West; Paul E. Caldwell Jr., a managing director at Charles Schwab; and Shirley Inscoe, a senior analyst focused on retail banking at the consultancy Aite.
The panel will review how the rollout of EMV is likely to spur an uptick in card-not-present and e-commerce fraud, and why retail groups argue that investments in technologies such as tokenization and point-to-point encryption, and not just EMV, are needed.
The opposing views of bankers and merchants on the EMV liability shift will make this a lively discussion.
Analyzing Fraud Trends
In addition to EMV, another important topic to be addressed at the summit is wire fraud linked to business email compromise attacks, also known as masquerading attacks.
Pollino of Bank of the West and Charles Gunther, a supervisory special agent with the Federal Bureau of Investigation, will both touch on emerging business email compromise trends during their separate afternoon sessions.
The FBI estimates that losses linked to global business email compromise scams will exceed $1.2 billion this year, and many experts, including Pollino, think that estimate is low.
Other topics we'll explore next week include:
Growing concerns about mobile banking fraud;
The sale of fraud-as-a-service in the underground;
Gaining knowledge about attackers to enhance fraud prevention;
How voice biometrics is enhancing authentication;
How data analytics is being used to fight fraud;
Why insider threats are so hard to detect and the risks so challenging to mitigate; and
How first-party fraud, also known as new account fraud, is a growing pain point for banks and merchants.
To learn more about how to register for next week's summit, be sure to check out our summit page. I look forward to seeing you at this important event.