Fraud Awareness Takes Center Stage
BAI Speakers Debate the Value of Training Efforts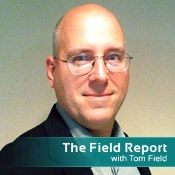 Ever since the advent of the recent run of corporate account takeover incidents, industry regulators, associations and practitioners all have called for greater awareness efforts -- to teach employees and customers alike about the risks of fraud.
It's a resonant theme, certainly, in our recent Faces of Fraud survey, in which respondents indicate that their single biggest response to fraud trends has been to invest greater resources into increasing awareness.
Done right, Haller says, employee training can result in reductions of fraud losses and legal fees.
Of course, the ROI of awareness can be debated -- and was on Monday.
In our survey results presentation yesterday at the BAI Payments Connect Conference & Expo in Phoenix Matthew Speare, SVP of IT at M&T Bank, advocated the need for greater awareness - he called it "table stakes" -- but questioned whether banking institutions' efforts actually prevent any fraud losses.
Matt's point struck a nerve with some attendees, as in a later presentation on fraud awareness, Tom Haller, VP of fraud detection at Milwaukee-based M&I Bank, took exception to Matt's comments. Awareness is a "loyalty builder," Haller said. "There are tangible benefits worth all of our time."
Haller shared the stage with Dianne Shovely, VP of financial intelligence with Dallas-based Comerica Bank. Comerica, of course, is the same bank currently involved in litigation with Michigan-based Experi-Metal Inc. over a high-profile account takeover incident. Shovely's remarks focused mainly on consumer awareness, but her theme was appropriate to all accounts. "In this day and age, customers expect to hear [about fraud risks] from you."
Haller's presentation focused on employee awareness, and he had stats to back up his bank's investments. In 2010, his group made roughly 700 employee presentations on fraud-related topics, one of the main focuses being fraudulent deposits. As a result of this training, bank employees caught 50% of fraudulent deposits before they actually were deposited.
"Our employees are the eyes and the ears of the bank," Haller says. "An educated employee can offer better customer service both proactively and reactively."
Done right, Haller says, employee training can result in reductions of fraud losses and legal fees.
How does M&I do it? They start with new employee orientation, laying out the external and internal fraud risks, and telling workers how and where to report suspected fraud. "We want them to know fraud is real without scaring the crap out of them," Haller says.
Beyond orientation, branch employees are subject to annual training refreshers, and there are additional awareness programs when moving to a new position. M&I also offers a "Fraud Buster" reward program in which employees receive a $100 gift card for reporting a fraud incident. In 2010, 250 incidents were reported.
M&I also posts fraud information regularly on the bank's corporate intranet, and employees are expected to visit the site daily. Articles emphasize the types of fraud trends being seen, how to spot them, what to do about them and most importantly how to discuss them with customers.
"If banks want customers to behave in certain ways," Haller says, "then they must arm their customers with the tools and insight they need."
Speare and Haller both make compelling arguments about awareness efforts. I'd welcome your response from your own experience: Is there a solid ROI from awareness? Or is it just a cost of doing business today?
Conference Notes
The BAI Payments Connect show is well-attended by representatives of banks of all sizes. Matt and I had over 120 attendees in our conference-opening session, and by show of hands they represented both the largest and more modest-sized of institutions.

I've spotted a number of familiar faces, including Doug Johnson, vice president of risk management policy with the American Bankers Association, and Richard Oliver, EVP of the Federal Reserve Bank of Atlanta. He's noted as the first U.S. banking industry executive to publicly declare that a U.S. migration to the EMV payments standard is inevitable.

There are three conference tracks:
Combating Payments Fraud: Looking at cyber attacks, ACH vulnerabilities and remote deposit fraud.
Check Image: Focusing on costs that keep banks from realizing sufficient return from image processing investment.
DDA Under Siege: With emphasis on regulatory restrictions, competition and evolving customer preferences related to demand deposit accounts.
So far, I've been able to attend only the fraud-related sessions, and I'm looking forward to a promising one this morning: The Evolution of Malware and Its Effect on Online Banking. Here, again, the emphasis is on corporate account takeover and what banks can do to reduce these incidents. Stay tuned for details of the session.
Quote of the Day
This quip from the session entitled Guard Your Cards: Detecting and Preventing Payment Fraud. In response to an audience question, the engaging Richard Parry, risk management executive with JPMorgan Chase, said: "I'm a risk manager. I'm not paid for happy thoughts."