Foreclosure: Sometimes Risk Management Truly is a Matter of Life or Death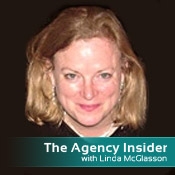 What happened last Friday with Addie Polk of Akron, Ohio, a 90-year-old homeowner who shot herself when the sheriff's deputies came to serve her papers from a mortgage sold to her by Countrywide, now makes her a symbol of the nation's home mortgage crisis. (Mrs. Polk was alive despite shooting herself twice in the chest. She was recovering in the local Akron hospital as of this writing.)
Addie Polk isn't the first homeowner to take such extreme measures in the face of losing a home. Now, the question is for the banking industry out there across the country: Are homeowners who have mortgages with your institution facing foreclosure?
What would most bankers want to be holding, a set of signed mortgage loan papers or a set of keys to a foreclosed home?
There are many other stories out there. For example, I remember fielding a call here in our editorial offices back in the summer of 2007 from a distraught home owner in Southern California. She saw our site and called for advice and any direction we would offer. She and her husband had refinanced their home they had owned for 15 years and in 2006 had put all of their financial eggs in one basket with an adjustable rate mortgage. They consolidated all of their debt, including their car payments and credit cards when they refinanced. Both she and her husband after that had lost their jobs through layoffs or illness. On top of that, the value of their home had dropped significantly, so the mortgage they owed was more than the value of the house by one-third.
Her voice was trembling as she told me that her institution's reps wouldn't even speak to her about working out any kind of payment schedule. She said the rep told her "you're better off filing for bankruptcy at this point." They wouldn't even meet the couple or offer any kind of relief from the foreclosure that was imminent.
Breaking down, her voice choked as she then told me, "But we're talking about our entire lives wiped out." I didn't hear back from her after that call. I can hope that she and her husband have been able to get someone at a financial institution to help them.
The bailout bill that was passed on Friday doesn't offer a lot of assistance to these homeowners. Many are losing their homes due to job layoffs, illness or other financial events have hit them. Or they've been facing some difficulty in paying on time because they are stretched thin ( paying for gas and the essentials for most people these days is down to using the nickels and dimes in their vehicle's ashtray.)
The PR nightmare for banks may far outweigh the homes that they will be forced to foreclose upon. Imagine if your bank, instead of Countrywide was in the Akron, OH headlines about Addie Polk. People will forget everything else but the name of the bank. In time they will remember that homeowners shot themselves when they were facing foreclosure eviction. I will bet they forget the name of the home owners, but not the name of the bank.
What would most bankers want to be holding -- a set of signed mortgage loan papers or a set of keys to a foreclosed home? With 10,000 homes being foreclosed on each week recently, it won't be long before even the most prudent and cautious of bankers will be hit by this sad signal of our downward-spiraling economy.
One point of good news that happened on Monday was that Fannie Mae announced it will forgive the debt of Addie Polk - this on the heels of Bank of America's Tuesday announcement that it will make mortgages more affordable to 400,000 homeowners in 11 states. Bank of America's move comes as part of a settlement with state prosecutors. They had sued the mortgage giant Countrywide Financial for predatory lending. Bank of America now owns Countrywide and took this step as part of its settlement with litigators. It's a step in the right direction to stamp out predatory lending, and that's why stronger predatory lending laws need to be enacted and enforced.
Until the mortgage lending regulatory revamp happens, consider carefully what the PR fallout your bank faces when foreclosure happens. As an industry and as a nation, we definitely don't need to see any more Addie Polks happen while the country climbs out of this economic hole.