Foreclosure Rescue Scams: Educate Your Customers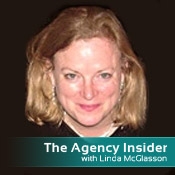 "Stop the sale of your home, Guaranteed" is one near my exit, as I get off the highway, giving a false sense of hope for the homeowner facing foreclosure.
It is the sign of the times. Foreclosure rescue scams are on the rise, along with mortgage fraud. Financial institutions are also hurt by these scams, so it is in your best interest to educate your customers about these scams.
It is in your best interest to educate your customers about foreclosure rescue scams.
Tell them it's okay to come to you. Even if they are behind on their mortgage payments, they should be able to come to you -- their loan servicer or their financial institution -- to talk about options. Borrowers in trouble need honest advice and help. Unfortunately, knowing the homeowner's sense of desperation, criminals pounce on their need for help.
What should you tell them? How about starting with the line - "Let's talk about it." The FDIC's Foreclosure Prevention site is also a good place to start. Let your customer know that there are criminals out there who will scam them out of their home. Tell them: If it sounds too good to be true, it usually is. The troubled homeowner will stop at nothing to save their home and repair their credit, but their problems are exacerbated by not being able to discern between what is a scam and what is a legitimate foreclosure aid firm.
The FDIC's site also has an informative booklet available: "Beware of Foreclosure Rescue Scams."
One section the booklet outlines eight warning signs that signal a mortgage foreclosure scam operator:
If The Company:
Demands a fee in advance. No legitimate organization that works with borrowers to avoid foreclosure will ever ask for money up front.


Makes unsolicited offers or "lofty" advertisements, claiming they can help save your home.


Recommends you break off contact with the lender and any counselor that you may have been working with.


Advises you to stop making mortgage payments.


Tells you to send your mortgage payment to anyone other than your loan servicer.


Instructs you to transfer ownership of your property.


Makes verbal promises that aren't put in writing.


Asks you to sign a document that has blank lines or spaces.
Even if you won't be able to help every single trouble homeowner, make sure that they know they can come to you with questions. Be prepared with solid advice; be well-versed and knowledgeable about the resources available to them. Here's a list of resources you should be familiar with. And remember: You're not just helping them, you're helping your institution by mitigating losses, keeping customer relationships intact and keeping your community safe and stable.